Strategy includes 20% reduction target for manufacturers - but this is voluntary
Sugary drinks tax given go-ahead
Emphasis on more exercise for every school child
The Government has launched its childhood anti-obesity strategy today, but will make any sugar reduction targets for manufacturers voluntary.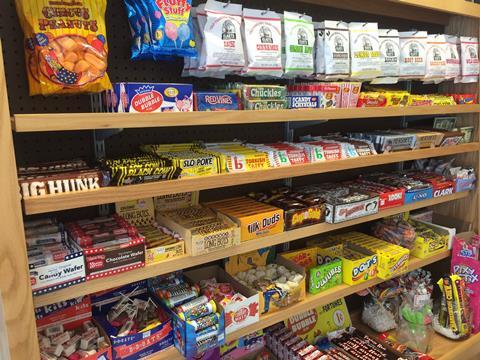 Manufacturers will be asked to reduce the level of sugar in food and drinks by 20% in five years' time, including a 5% reduction in the first year.
If those targets are not achieved voluntarily then the Government will consider using "other levers".
There will be no ban on advertising sugary foods and drinks but a sugar tax will be introduced, first tabled by former chancellor George Osborne in March.
The tax on sugary drinks will be divided into two bands. One band will cover total sugar content above five grams per 100 millilitres. A higher band will apply to drinks with more than eight grams per 100 millilitres.
A Treasury consultation has been launched on the levy looking at areas such as the definitions of added sugars.
Andrew Opie, the BRC's director of food & sustainability policy said: "The most relevant aspect of the strategy for our members is the proposal to reduce sugar by 20% by 2020. Our members have been leading the way by reformulation for years and will continue to do so.
"The Government must take leadership and make sure that this time this voluntary approach engages all food companies, including those that have historically lagged behind."
The obesity strategy is co-ordinated by Public Health England (PHE) and will first tackle foods from which children consume the most sugar. These include biscuits, cakes, cereals, ice cream, pastries, sweets and yoghurts.
There is also an increased emphasis on exercise outlined in the plan, which says that "every primary school child should get at least 60 minutes of moderate to vigorous physical activity a day.
"At least 30 minutes should be delivered in school every day through active break times, PE, extra-curricular clubs, active lessons, or other sport and physical activity events, with the remaining 30 minutes supported by parents and carers outside of school time," the Government states.
The policy has already been attacked by campaigners and other political parties.
Liberal Democrat leader Tim Farron said it was a "sugar-coated deal to big business" and a "disgrace".
He added: "Why will the Conservatives not stand up for our children? It is especially dumb as any short-term gain in revenue from selling junk will be lost in future spending by the NHS."
The policy announcement comes just two days after a coalition of British businesses, including Primark owner Associated British Foods, launched the Face the Facts, Can the Tax campaign.
It claims that the levy will cost 4,000 jobs across the UK and cause economic output to decline by £132m.
British Soft Drinks Association director general Gavin Partington said: "Given the economic uncertainty our country now faces, we're disappointed the Government wishes to proceed with a measure that analysis suggests will cause thousands of job losses and yet fail to have a meaningful impact on levels of obesity.
"As an industry, we recognise we have a role to play in tackling obesity, so it's a sad irony that the one category that has led the way in reducing consumers' sugar intake – down 16 per cent from soft drinks since 2012 – is being targeted for a punitive tax."