Sainsbury's is to launch a marketing campaign in January showing consumers how to make their Sunday roast leftovers go further.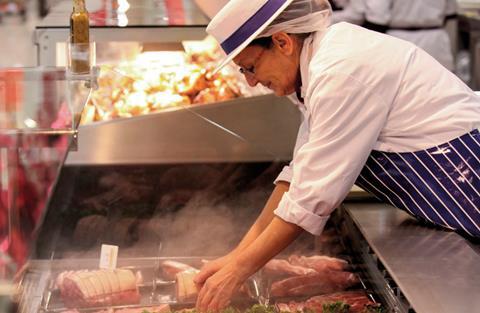 The 'Make your roast go further' campaign, which will launch on January 1, will show four 'food lovers' sharing recipes and tips, making one joint of meat last up to three days.
Each of the 'food lovers' are everyday people, chosen by Sainsbury's for being well respected in their community.
Sainsbury's marketing director Sarah Warby said: "In the current economic environment we're all less interested in the ideas of celebrity chefs. We're looking more for help and inspiration from people you can really relate to and practical, achievable ideas for food your kids will actually eat.
"Jack, Rejina, Pam and Nick are four genuine 'food lovers', with families of their own, who are making the most of their food to manage tight budgets. All are 'local heroes' who've built up their influence from the grassroots within their own communities, so it's great to give them a broader platform to share their approaches.
"January's a good time for us all to remind ourselves how to waste less and love our leftovers."