Sainsbury's is dropping PricewaterhouseCoopers (PwC), which also audits the accounts of scandal-hit Tesco, as its auditor in favour of Ernst & Young (EY).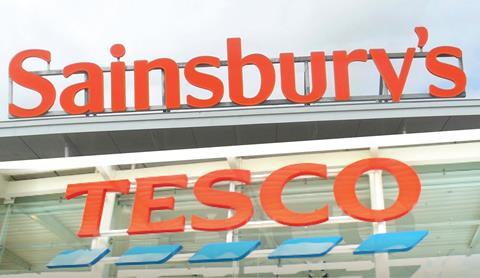 EY will become the retailer's auditor for the year ending March 12, 2016 if given shareholder approval at the 2015 AGM.
Sainsbury's said its intention to change its auditor followed a recommendation by the audit committee to the board following a formal tender process.
Sainsbury's announced the tender process in June 2014, before it had emerged Tesco overstated its profits by £263m.
PwC is currently being investigated by the Financial Reporting Council (FRC) for its role in the overstating of Tesco profits.
The accounting watchdog is looking into the "preparation, approval and audit" of Tesco's accounts for the 2012, 2013 and 2014 financial years.
PwC was only involved in the auditing of the accounts, while Tesco was solely resonsible for the preparation and approval of accounts.
PwC will continue in its current role until the end of Sainsbury's current financial year after being reappointed at the 2014 Annual General Meeting.
Sainsbury's audit committee chairman Gary Hughes said: "We would like to thank PwC, and specifically the Sainsbury's audit partners, for their significant contribution as the company's auditors over many years.
"Going forward we expect an orderly transition and look forward to working with EY into the future."
PwC's UK head of assurance James Chalmers said: "Audit committees are responding to a highly dynamic audit market due to the introduction of mandatory tendering and audit firm rotation rules. It is for our clients to determine how we can best serve them and we are pleased that we have been successful in winning new audit mandates as a consequence of the new regime.
"Our commitment to clients remains steadfast and our focus is ensuring we provide high quality professional services in whichever capacity we serve them."