Sainsbury's is on course to buy Nisa in a £130m deal as the grocery market reacts to Tesco's swoop on wholesale giant Booker.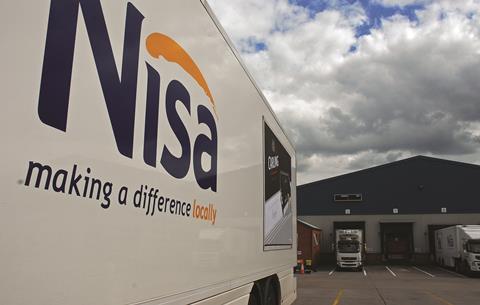 Britain's second biggest supermarket chain is understood to have penned an exclusivity agreement with Nisa, temporarily barring the convenience specialist from courting other buyers.
As previously reported, Nisa has drafted in bankers from Lazard to advise over a possible sale.
Sources close to the situation suggested that Nisa also held talks with Morrisons and the Co-op, but has identified Sainsbury's as its preferred buyer.
Nisa's 1,400 members operate around 2,500 shops across the UK, with some entrepreneurs running small chains under the Nisa Local fascia.
Each of Nisa's members hold between one and 250 shares in the business each, meaning any sale would be akin to demutualisation.
Sainsbury's is understood to be offering £2,500 a share - a deal that values the group at £130m.
Because of the member-owned nature of Nisa, more than 75% of its shopkeepers would need to agree to any offer, even if it is recommended by the Nisa board.
They rejected two separate bids from rival Costcutter in 2006 and 2009.
Sainsbury's interest followed a turnaround at Nisa, sparked by chief executive Nick Read.
The group slumped to a £3m loss in 2015 after losing its £500m supply contract with Costcutter, which switched to wholesale rival Palmer & Harvey.
But Nisa swung back into the black in 2016, posting a £7.3m profit on sales of £1.3bn.
The potential acquisition comes less than five months after Tesco shocked the market by revealing it had agreed terms on a £3.7bn merger with Booker.
That acquisition is under investigation by the Competition and Markets Authority, but Tesco remain confident the deal will be completed later this year or in early 2018.
At Nisa's annual trade show in April, Read said the combination of Tesco and Booker would create "an enormous amount of pain and consequently quite a bit of fallout."