Sainsbury's has warned of challenging times ahead as the grocer reported a fall in sales. Retail Week takes a look at the analysts' view.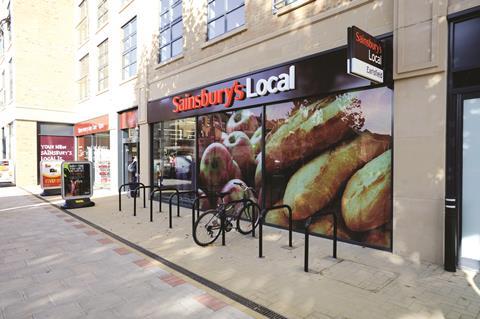 "Sainsbury's performance, against a deflationary zero-growth backdrop, is by no means a horror show and is likely to position it as the second-best performer among the big four over the festive trading period.
"This week's price cuts, although welcome, seemingly do little to narrow the price differential with Asda – and the discounters – and are arguably not far-reaching enough given how far the retailer has allowed its own brand prices to drift from competitors.
"2015 could be a challenge: lacking Tesco's buying power and Asda's efficiency, Sainsbury's margins are set to be under further pressure. This might prompt some focus on costs, but we can only hope that any action in this regard focuses on back-end efficiencies rather than in-store." - Bryan Roberts, Kantar Retail
"Today's Q3 update from Sainsbury's covers the 14 weeks to January 3, so it is "bang up to date", as the former chief executive Justin King was fond of saying, and the new boss Mike Coupe has something to shout about, as like-for-like sales were slightly better than feared at -1.7%, thanks to its success in premium foods/"Taste the Difference" and its strength in convenience stores.
"But it still underperformed Waitrose (+2.8% like-for-like in the five weeks to Jan 3) and Sainsbury's have warned that Q4 like-for-like sales will be worse (over 2% down) so the stock market is unlikely to be cheered that much this morning, particularly given the shadow of a big new price campaign announcement from Tesco tomorrow morning." – Nick Bubb, independent analyst
"These numbers were marginally better than expected, but still highlight the challenges facing Sainsbury's and the rest of the big four. Sainsbury's is under attack from all angles – from the discounters who are going from strength to strength, food price deflation, a wounded Tesco and a Morrisons that may finally be starting to halt its own sales freefall.
"Like-for-like sales slump aside, there is a lot Sainsbury's does right"

Phil Dorrell
"Like-for-like sales slump aside, there is a lot Sainsbury's does right. It has smaller stores than its competitors, a strong convenience business, a solid online proposition and some of the best own-label stats in the business.
"Taste the Difference is really starting to make a difference. If it concentrates on these qualities and sticks to the basics in the medium-term, it may well emerge in better shape than many expect.
"Sainsbury's has already made some concessions on price, with over 1,000 basic lines being trimmed this week alone, so it clearly recognises the battle is currently in that area." - Phil Dorrell, Retail Remedy
"Sainsbury's has seen five years of continuous market share increases. These have been based on its distinct retail offer that resonates with consumers, great store execution and a good growth strategy (online and convenience).
"We believe the market is not giving Sainsbury's enough credit for its quality differentiation"

Bruno Monteyne
"Share price drop since December 2013 is based on fears that the price war will have major impact on Sainsbury's trading margin. As the most leveraged UK retailer, Sainsbury's profitability would have the furthest to drop.
"We believe the market is not giving Sainsbury's enough credit for its quality differentiation, how that reduces the cost of a potential price war, how such a price war will make Sainsbury's more appealing to quality-seeking customers and how Sainsbury's growth prospects are fundamentally better than all the other UK listed food retailers." – Bruno Monteyne, Bernstein
"We remain concerned on FY16E profit expectations and how successful the UK trading strategy has been in growing the customer base while completing the value simplicity strategy. The risk now is that we see further pressure on JS sales as Tesco invests to recover some lost market share." – Mike Dennis, Cantor
Sainsbury's reports Q3 like-for-likes down 1.7% and outlook challenging
1

2

Currently reading

Sainsbury's third-quarter results: What the analysts say