Sainsbury's second quarter like-for-likes dipped 1.1%, but full-year profits are set to beat expectations. This is what the analysts said.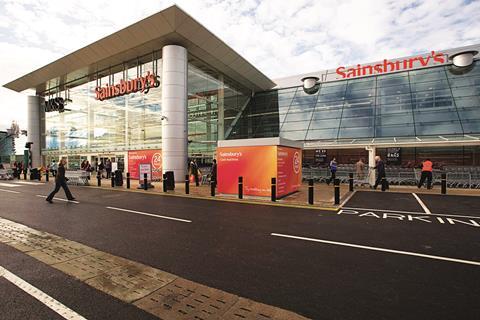 "Sainsbury's has surprised us, and we sense the market, with its statement that: 'full-year underlying profit before tax is now expected to be moderately ahead of published consensus'. That published consensus as stated on the company's website is £548m, marginally ahead of our £546m forecast.
"Whilst it is very pleasing from a Sainsbury's shareholder perspective to see better productivity supporting margins and leading to upgrades, we remain nervous about the broader trading environment. We have been particularly concerned about Sainsbury's capability to withstand a more effective market leader in Tesco.
"However, it is clear that Sainsbury's is currently withstanding Tesco effectively, albeit we make this comment within the context of Tesco not being anywhere near as active as we felt it may have been in the development and advancement of its offer under new management.
"Whilst we do not anticipate irrationality from Tesco, we do still harbour a particular concern that should it 'get its act together', then Sainsbury's may be particularly vulnerable to attrition." – Clive Black, Shore Capital
––
"The results represent a change of tone for Sainsbury's. It has tried to take a cautious message up to now, that it will go 'toe to toe' with whatever price investment anyone else makes. That it is talking up guidance is now showing they are more confident in their strategic position. Sainsbury's is doing better than even they expected with sales and cost savings 'ahead of consensus'.
"This is good news for the UK but mainly good news for Sainsbury's which is seeing positive volume and transactions and success in its quality, service and price strategy." – Bruno Monteyne, Bernstein
––
"We were right to be more positive on Sainsbury's and its ability to beat current consensus this year, despite the current pressure on profits and the industry resets on ranges and pricing. To offset this pressure Sainsbury's plans to save £200m this year which should help recover some of its lost cash gross profit.
"Post this second-quarter update our full-year 2016 total sales growth forecast for retail store sales is -0.2% and we will review our gross margin and cost assumptions post the interims, although we now expect absolute costs to be flat to slightly higher." – Mike Dennis, Cantor Fitzgerald
––
"Once again, Sainsbury's has posted a subdued set of like-for-like numbers – though improving and markedly better than some arch-rivals, notably Asda. The simple fact is the retailer is reeling from the effects of industry-wide falling food prices and stagnant overall food volumes – which, combined, are proving a drag on sales.
"Despite this, Sainsbury's remains one of the best among a bad bunch – Asda and Morrisons being way behind on like-for-like performance. It also has some key attributes that will stand it in good stead going forward – a sizeable and growing convenience business, fewer very large hypermarkets than its rivals and a still-effective loyalty scheme in Nectar.
"It is also working tirelessly to adapt its big-box formats to a new retail reality through moves like the Argos shop-in-shops and investing in refurbishments to enhance the in-store experience – all of which, we feel, will leave it better positioned when the present unfavourable headwinds have passed." – David Gray, Planet Retail
––
"Despite reporting a decrease in like-for-like sales of 1.1% during the second quarter, its seventh consecutive quarter of falling sales, investors will be reassured that at least the rate of decline is slowing.
"But it's not all doom and gloom for the ailing food retailer. While the major UK supermarkets continue to try every trick in the book to bring customers through their doors, from slashing prices to margin squeezing promotional offers, Sainsbury's is one of the few that has successfully managed to maintain its market share, thanks to the popularity of its local convenience stores and Taste the Difference range, which have ensured that customers remain loyal to the brand." – Julie Palmer, Begbies Traynor
––
"Sainsbury's response to stiff competition has been tactical pricing activity, but it is not exciting or differentiating enough to attract new customers. When there is so much competition on price, Sainsbury's should draw attention away from price and focus on a unique aspect of the proposition.

"Sainsbury's is the unsmoked ham at the deli counter – good quality, but just very ordinary. We must remember that Sainsbury's is the only major supermarket not to have lost share in the last quarter. Sometimes ordinary isn't a bad thing after all."– Paul Thomas, Retail Remedy