The peak Christmas trading period may have come and gone, but there is a sense within Sainsbury's that tougher challenges now lie ahead.
The grocery giant's increase in like-for-like sales during the 15 weeks to January 6 – and a slight upgrade to full-year profit forecasts – were caveated by boss Mike Coupe's cautious observations.
A "challenging" trading landscape is showing no signs of abating, he warned, while emphasising the need for Sainsbury's to continue adapting to the "changing nature in the way that our customers are shopping".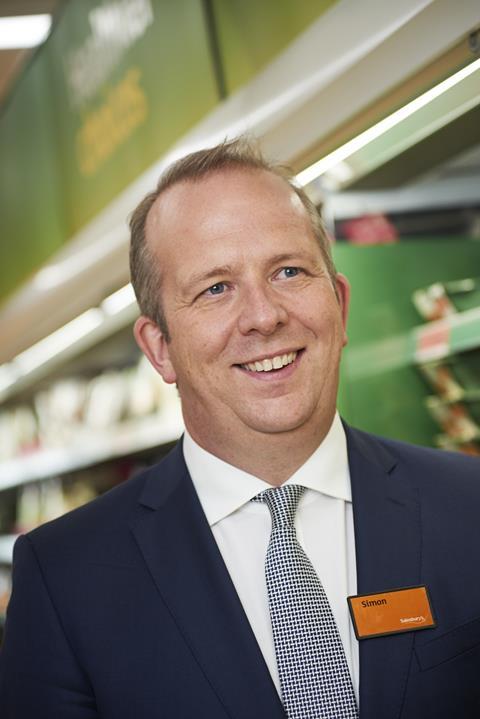 At the heart of that drive is the supermarket chain's retail and operations director Simon Roberts, still a relative newcomer to the business following his arrival last July from Boots, where he was president of its UK business.
Yet, strolling around Sainsbury's newly refitted store in Redhill, Surrey, it is evident that Roberts has already established a firm grasp on what is required to keep the grocer on the front foot.
Roberts darts between the aisles, quickly moving the conversation on from product innovation to partnerships, general merchandise ranges to its takeaway pizza proposition.
This store, Roberts explains, reopened prior to Christmas having undergone "open heart surgery" and offers a microcosm of the direction of travel Sainsbury's is taking.
An Argos shop-in-shop, Sushi Gourmet concession, revamped food counters and a department store-esque Tu clothing section have combined to turbo-charge the store's sales – an outcome Roberts is confident can be achieved in other locations where similar refits are taking place.
Cost, colleagues and customers
His palpable positivity is striking given the tempestuous market he has thrown himself into.
Against the already challenging need to create a business structure fit for a multichannel future, rising sourcing costs, increases in the national living wage and the implementation of the apprenticeship levy have combined to heap countless cost pressures on the business.
Tough decisions, therefore, have been necessary in order to help Sainsbury's retain the resilience it has demonstrated during a testing few years.
In October, it revealed plans to axe 1,400 store-based payroll and human resources jobs and launched a restructure of HR functions within its bank and at Argos.
And last Tuesday, Retail Week revealed Sainsbury's was "resetting" its store management structure in a move that left "thousands" more shopfloor workers facing an uncertain future.
"We've worked on a number of elements of retail change that we think are not only needed, but come at the right time to reset our supermarket operations"

Simon Roberts, Sainsbury's
Roberts admits that the sweeping changes will reduce costs – Sainsbury's aims to save £500m over the next three years – but insists the restructure is centred around two different Cs: colleagues and customers.
"We've worked on a number of elements of retail change that we think are not only needed, but come at the right time to reset our supermarket operations," Roberts tells Retail Week in his first interview since joining the grocer.
"It comes in the context of: how do we do even more of the right things for customers?
"We want to build an even better version of Sainsbury's – making sure we redeliver for our customers with an even better food, GM and clothing experience.
"We need to bring down the cost to lead, but we don't intend to compromise on the quality of leadership. If anything, we want to further enhance it. We want to create opportunities for thousands of our middle managers to take on a broader leadership role in-store."
Constant reinvention
Roberts doesn't shy away from the fact that further upheaval is a near certainty as grocers grapple with their cost bases and the changing role of the out-of-town supermarket, as spend shifts to the fast-growing online and convenience channels.
Tesco made sweeping changes of its own last week, axing 1,700 shopfloor roles, while Asda has also restructured its store teams over the past few years.
"We keep reinventing the products and services that customers want to buy and if you stop reinventing you won't have a point of difference"

Simon Roberts, Sainsbury's
"One of the things I find enriching and exciting about retail is that you can't say 'we've sorted it now' or 'it's done', because the job of this industry is to keep reinventing itself," Roberts says.
"We keep reinventing the products and services that customers want to buy and if you stop reinventing you won't have a point of difference.
"So I think it's an inevitability [that there will be more restructuring]. But, at the same time, you have to make steps that you think have got a decent lifespan to them.
"The changes we are making are not with a view of six or 12 months' validity. We want to set our organisation up for the next period of time to be able to really support the broader development of our food business.
"Whether it's labour, waste, online operations, supply chain, use of space – we've got to challenge all those things to find ways of creating more competitive prices and better products. That's the job of being a shopkeeper."
Structural change
It's a job Roberts has been in for three decades, having started his career on the shopfloor in M&S in the late 1980s.
His 30th Christmas in retail, though, was among his most frenetic. Visits to "60 or 70 stores in a couple of weeks", including stints on the checkouts, painted a clearer picture not only of Sainsbury's position in the market, but of what 2018 might bring.
One certainty is that Britain's biggest retailer, Tesco, will get markedly bigger when it completes its £3.7bn acquisition of wholesale titan Booker.
But Roberts believes Sainsbury's – having made impressive headway on integrating the Argos business and penned tie-ups with the likes of Patisserie Valerie and Godiva – is well-equipped to compete against the enlarged food powerhouse.
"This industry is being redefined by the partnerships that are happening," he states.
"There is lots of evidence of the work that Mike and the team have done to really lead the way in creating those partnerships – Argos being the best example.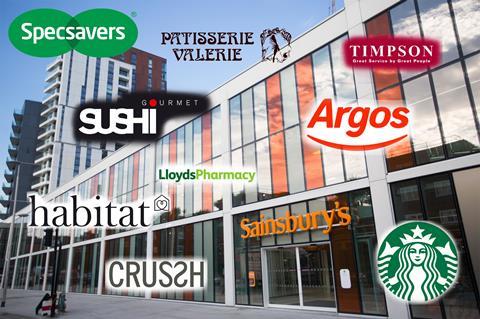 "There are various moving parts in the sector at the moment and, structurally, there is a lot of change happening – that's only going to continue. But my view is that we have got to take action and work on the things that we can control.
"We are confident that we have taken some bold steps and our job now is to keep driving to reap the benefits of what we've done."
Although plenty of those foundations were laid prior to his arrival, Roberts is under no illusions as to how difficult it will be to build on them.
"Customers want better prices, better products, more convenience – they want everything," he smiles. "We've got to move with pace to make sure we can invest in those things.
"We need to look at what the supermarket model looks like today, get a really clear picture of what customers want tomorrow and task ourselves with moving towards that in the right way."
If Roberts' "reset" does the trick, Sainsbury's could find a way to navigate what is shaping up to be another turbulent year.