Sainsbury's is to open more EE shop-in-shops across its Sainsbury's store estate, just a few months after axing its own Phone Shops.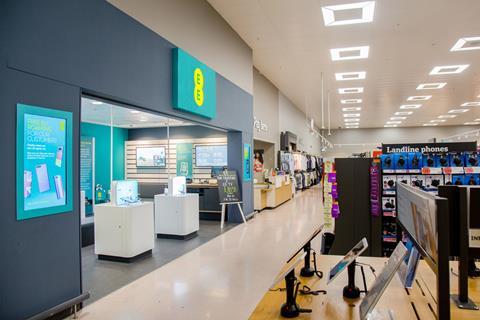 The supermarket chain axed its own mobile presences from its stores in March, taking the decision to sell off 16 of the stores to EE and shutter the other 22, in a move affecting 160 staff.
Now, the phone operator and grocer have agreed a plan to have 100 EE shop-in-shops across the Sainsbury's estate by 2019.
Sainsbury's took the decision to close down its Mobile by Sainsbury's division at the end of 2015.
The partnership with EE comes as large retailers including grocers and department stores look to maximise the profitability and productivity of their extensive store estates.
Sainsbury's has the largest number of concession partners of the big four grocers by far, with 19 concessions in total, including Sainsbury's Argos fasciae.
The grocer has just added its first Crussh juice bar to its Pimlico branch and is currently busy installing Argos and Habitat concessions across its estate, following its acquisition of the group last September.
Sainsbury's currently has 63 Argos digital implants in its supermarkets and is targeting at least 250, while seven mini Habitats are currently trading across its estate.
Lloyds Pharmacy is the big four grocer's biggest partner, with 278 shop-in-shops, but it also has concessions with service providers such as Timpson and dry cleaners Johnsons, healthcare concessions such as Specsavers and Bupa, and retailers including Clarks and Regatta.
Food partners include Starbucks and Sushi Gourmet.