Sainsbury's is promising customers they can 'Live Well For Less' after unveiling the phrase as its new strapline.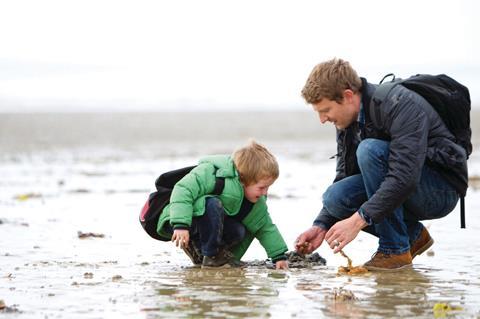 The grocer will move away from 'Try Something New Today' which it launched in 2005 and phase in the new tag.
Group commercial director Mike Coupe told Retail Week: "The 'Try Something New Today' strapline fits very much with the time it was launched, which was in the recovery phase and came after a couple of dodgy years in the business. We wanted something that reflected the business today, that expresses our values and ticks all aspects of the business."
Coupe said the strapline fits with its values, ranging from from quality and healthiness to environmental responsibility. He explained: "There's a balance between wanting to buy quality food, ethically sourced at great value, and that's what we offer. Customers want to have their cake and eat it. They're telling us that's what we provide, and that's what the strapline says."
'Try Something New Today' was introduced at the start of the second phase of the grocer's 'making Sainsburys great again' strategy, when it was in the middle of its recovery programme.
The new strapline will be launched in an ad campaign during the break in Coronation Street tonight. The ad was designed to show how customers can live well for less by showing how to enjoy the small things in life.
The campaign, which also includes press and a dedicated 'Live Well For Less' website, will also promote its core own brand, by Sainsbury's, which has been relaunched with 65% of more than 6,000 lines new or improved.
Coupe said the latest strapline does reflect the tough trading environment but that Sainsbury's first, back in 1869 was 'Quality Perfect Prices Lower'. He said the new tag is "getting back to the roots of what we do".
Sainsbury's reviewed its business over the last 18 months and considered feedback from customers and suppliers before making the change. The new strapline will be phased in gradually on all promotional material.