Sainsbury's online boss Robbie Feather believes supermarkets have "destroyed" the value in grocery ecommerce by under-charging for deliveries.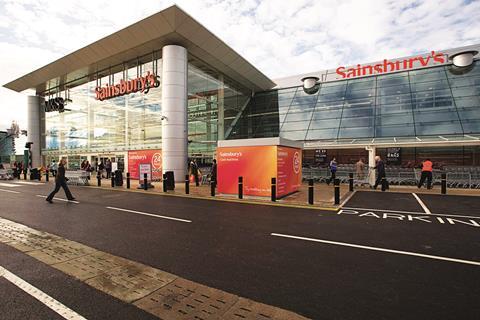 Feather said UK food retailers had created "the world's best online grocery industry", but accused them of stripping "most of the value" out of the channel by trying to out-do each other on fulfilment costs charged to customers.
He also voiced fears that Sainsbury's, along with its fiercest online rivals Tesco, Asda and Ocado, may be forced to charge even less for deliveries once Amazon Fresh launches in the UK, urging retailers to be "careful" about how they opt to compete with the US etailer's one-hour delivery times.
Reaffirming the thoughts of Sainsbury's chief executive Mike Coupe, Feather said "the majority of customers will continue to do their main shop in a supermarket", but admitted the grocer is gaining "increasing momentum" in the number of transactions and total sales in its online business.
"We've managed to create the world's best online grocery industry, and yet we've also single-handedly managed to destroy most of the value in that channel"

Robbie Feather, Sainsbury's
Feather told the IGD Online and Digital Summit that customers who shop using Sainsbury's ecommerce platform care most about "quality, value and freshness".
However, he said: "We weren't there for them on value. We were charging our customers considerably more than our competition for delivery slots and our delivery pass. We've put that right, but we absolutely do not want to lead the market down on delivery pricing.
"We've managed, in this country, to create the world's best online grocery industry, and yet we've also single-handedly managed to destroy most of the value in that channel by removing the charge for the work that we do to pick the product for the customer and deliver it to their homes.
"We don't want to drive the market down on delivery prices. But we will match it, and that's what we're doing at the moment."
Amazon Fresh
Feather conceded Amazon had been "quite clever" by trying to out-do the established grocers in the fulfilment war, trialling one-hour deliveries on chilled products in Birmingham and London.
And he believes the delivery options will be "the main game-changer" in the industry during the coming years.
Feather said: "I think Amazon is being quite clever. I'd never underestimate them. They are trying to disrupt the grocery market – and we are global leaders in home delivery – so trying to beat us in that game is quite hard. So they have been quite clever in going for speed.
"Probably at the moment, the market for really quick grocery delivery with all your fresh products is quite limited. However, if you start offering it, customers will soon get into the habit of not planning ahead and doing their shop on the day.
"Delivery within the hour will always be an expensive model, but I certainly think delivery within the day will become a fighting ground.
"How quickly that market grows will depend on what we charge for it. If you charge £6.95 for a one-hour delivery, most customers will not do that. If you charge £1, or you start giving free same-day delivery or click and collect, that market will really take off."
Warning on cost
Despite that prediction, Feather warned: "As an industry, we have to be quite careful as what we do there because there is a danger that we just create another cost-additive channel in our businesses, ultimately diluting profits by not charging for the service.
"That's something that we've got to learn to do – charge for these amazing services we offer our customers."