Sainsbury's chief executive Mike Coupe will avoid prison in Egypt after being acquitted of embezzlement charges brought against him.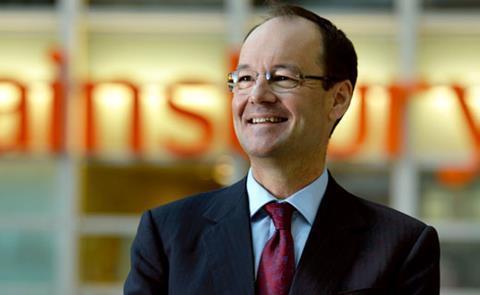 Coupe had been convicted by a court in Giza and sentenced to two years jail for allegedly triying to seize cheques connected to the collapse of Sainsbury's disastrous foray into Egypt 16 years ago, it emerged in April.
As Sainsbury's most senior employee, Coupe was held responsible for the allegations made against the grocer and was automatically convicted in September after failing to attend court hearings in the country.
The grocer said today that Coupe has been acquitted of all charges against him.
A Sainsbury's spokesperson said: "We are pleased that justice has prevailed today, with the court ruling in favour of Mike, and ultimately Sainsbury's.
"We have always strongly refuted the legal case in Egypt brought against Mike Coupe, which relates to a historic commercial dispute which has absolutely nothing to do with Coupe.
"Mike was not employed by Sainsbury's at the time of the original dispute in 2001 and has never met the complainant Mr el-Nasharty."
Historic case
The case stems from Sainsbury's move into Egypt in 1999 when it paid £10m for a 25% stake in the joint venture with local partner Amr el-Nasharty. It added a further £40m six months later to raise its stake to 80%. Sainsbury's later withdrew from Egypt in 2001, when the business had about 100 stores and was losing £35m on sales of £80m.
According to Sainsbury's, el-Nasharty bought the joint venture in 2001 but paid the grocer with cheques that bounced.
El-Nasharty claimed Coupe seized the cheques in July 2014, which the grocer said was "an impossibility."
Coupe was not in court to hear the verdict, which was relayed by Sainsbury's legal representatives in Egypt.