Sainsbury's boss Mike Coupe has hit back at criticism of its store standards – but admitted the grocer went through a "bumpy" patch during the summer.
A number of industry watchers have questioned Sainsbury's availability in recent months, suggesting the retailer's decisions to overhaul its store management structure and move staff to new contracts could have sparked problems at the shelf edge.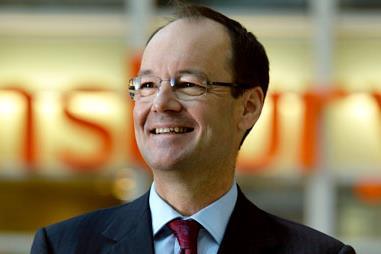 Sainsbury's entered a consultation with all 135,000 of its store workers earlier this year, which ended in September.
The supermarket giant said the changes allowed it raise basic rates of pay to £9.20 per hour and increase the number of hours frontline staff spent on the shopfloor.
However, speaking after Sainsbury's posted a 40% drop in statutory pre-tax profit during its first half, Coupe insisted: "We would never do anything that would compromise our store standards."
He added: "It was a little bit bumpy in the early part of the summer, I'd be the first to acknowledge that, but we would still maintain that we have better standards than any of our competition.
"We've been through a significant amount of transformation with our colleagues and, inevitably, given the amount of work that takes, it has an impact on day-to-day operations, particularly in the early part of the summer.
"We deliberately chose that period of time when we expected it to be quieter, when people are on holiday, but actually the opposite happened – we had three or four extremely busy weeks one after the other, which is slightly surprising given the normal pattern of weather in the UK.
"I could take you around any of our competitors and take photographs of empty shelves. It's very much a day-to-day businesses, not without its challenges in any given trading period. But we look at the numbers, we are confident in our underlying availability and we are confident in our service levels."
Sales within Sainsbury's larger supermarkets fell 0.5% during the 28 weeks to September 22, in contrast to the 6.9% and 4.3% increases registered by its online grocery and convenience businesses respectively.
Sainsbury's boss Coupe defends store standards
1

Currently reading

Sainsbury's boss Coupe defends store standards

2

3