The Competition and Markets Authority (CMA) has begun its investigation into the mega-merger between Sainsbury's and Asda.
CMA chief executive Andrea Coscelli warned that the deal would not proceed unless any concerns held by the CMA were dealt with fully by the businesses.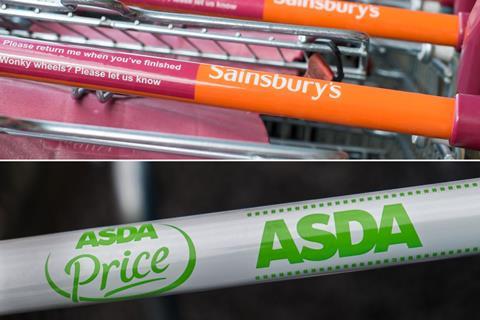 The authority will consider the deal from both consumer and supplier perspectives, looking at whether it could lead to less choice, higher prices or worse product quality. The CMA will also examine whether the merged company could use its increased buying power to squeeze suppliers.
Pressure on suppliers could affect shoppers if they are less able to innovate or are forced to charge higher prices to retailers that compete with Sainsbury's-Asda.
The grocery industry will not be the only sector affected as both retailers also sell fuel, clothing and general merchandise.
Coscelli said: "About £190bn is spent each year on food and groceries in the UK so it's vital to find out if the millions of people who shop in supermarkets could lose out as a result of this deal.
"We will carry out a thorough investigation to find out if this merger could lead to higher prices or a worse quality of service for shoppers and will not allow it to go ahead unless any concerns we find are fully dealt with."
The CMA frevealed it was planning to investigate the merger in May, a month after it was revealed. It will now begin the first phase of the investigation and is inviting views on how the merger could affect competition by August 31.