Lidl has reopened a store that was ransacked and then burned during last year's riots.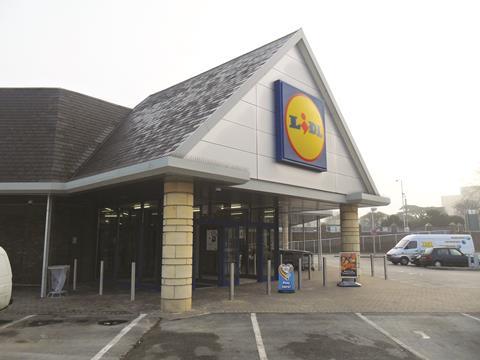 The discounter began trading again at the Croydon store last week after seven months' retailing from a temporary structure in its car park. Lidl is among a number of retailers rebuilding burnt-out stores.
A Lidl spokeswoman said: "As part of the local community, of course we felt deeply affected when Croydon was damaged in the riots, which is why we're even more pleased now to be able to re-open our Lidl store on London Road and welcome our customers to the new brighter and better store.
"We've had fantastic support from the local residents for the re-opening, and hope that this positive event might go some way to boosting the morale of the community and increasing trade for other businesses on London Road. We have great faith in this area and look forward to offering our customers old and new our quality offering at great value prices."
Aldi has also submitted plans to rebuild its gutted Tottenham High Road store that was also set ablaze. Construction is due to commence in June with the plan to re-open our store in November this year.
An Aldi spokeman said: "We are very pleased to be part of the redevelopment of the Tottenham area and have received planning consent for our new improved Aldi store."