Ocado boss Tim Steiner believes the etailer has a "great advantage" over grocery giants like Walmart because he and his management team are all genuine customers.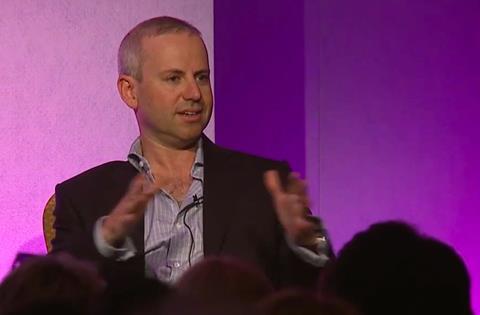 Steiner said the board can empathise with its customers because they all shop at Ocado "by choice" and claimed bosses at supermarket heavyweights like Walmart in the US would not be able to say the same.
Speaking at Retail Week Live as part of a panel on creating a customer-centric leadership team, Steiner said that experiencing the business "as an end user" gave Ocado's bosses a clearer picture than "statistics and reports".
Steiner said: "The CEO of 2020 needs to not only be able to understand what customers they want now and what customers they want in 2020, but they need to be able to deliver what they want. My management team and I are all very fortunate in that we are all customers of Ocado and we are all customers of Ocado by choice."
"If you're the CEO of Walmart, you're one of the best paid CEOs in the US, so to then shop in a retailer that appeals to the lowest common denominator in the country is not a natural fit. You might go in there and use the store, but you won't have much empathy with your average customer, whereas we are customers of Ocado by choice and are sampling the service week-in week-out, buying £100-worth of groceries and getting deliveries every time. That gives us a great advantage to experience the business not just through statistics and reports, but actually as an end user."
Dearth of talent
Steiner added that digital technologies are "changing the way we run all businesses", but said the retail industry was not "awash with talent" at boardroom level who fully understand digital.
He said: "Retail has got more complicated because digital is changing the way we run our businesses. We are seeing a lot of businesses in trouble because there hasn't been enough talent that has understood the pace of change and what that change is going to do. At the same time, that's an opportunity for businesses like the one that I run to create niches in established markets with established players."
He added: "I think there will always be a shortage of the best talent out there. What we are getting at the moment is a lot of talent coming onto the market, per se, because people are trying to trim their head offices. The question is whether that's the right talent that understands anything about what digital is doing to logistics costs, distribution costs or anything that's going on in this field. So I don't think we are awash with talent."
Steiner went on to insist that retailers "shouldn't only be run by retailers" in the digital age.
He said "people can bring other talents to the table", including a customer focus and technology and logistics knowledge, which he described as being "critical" to modern-day retailers.