Retail sales were well above average for the time of year in September as department stores and furniture retailers performed strongly, according to the CBI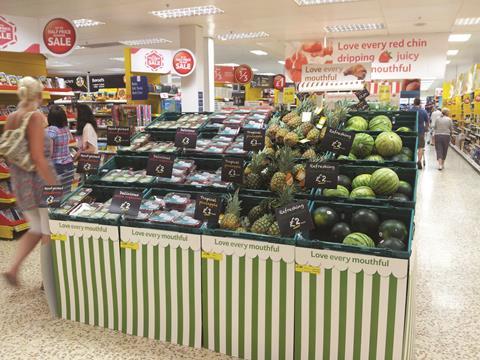 The CBI Monthly Distributive Trades Survey found 48% of retailers had increased sales in the year to September, while 17% reported a fall, leaving a balance of +31%.
Despite broad-based growth across the majority of sub-sectors, growth was dragged down by the grocers, the largest of the sub-sectors, as it recorded a significant slowing in growth.
CBI director of economics Rain Newton-Smith said: "Solid growth continues on the high street, with most sectors doing decent business and department stores performing particularly well.
"However, the pace of growth in the grocery sector tailed off significantly. Retailers are expecting sales to grow again next month, but at a steadier pace."
Heavy discounting
The balance of grocers recording growth fell to +25% compared to +60% in August. Chemists' sales volumes fell year on year, with the balance falling by -13%.
Richard Lowe, head of retail & wholesale at Barclays, said: "Whilst retail sales continue to grow year on year, food has seen a slowdown as grocers continue to jostle for space in our store cupboards. Heavy discounting as a result of continuing price wars, whilst great for the consumer, is not such good news for the sector.
"Clothing on the other hand is faring better, but the current good weather, which is forecast to continue into October, may delay sales of retailers' autumn and winter collections."
The survey reveals 42% of retailers expect sales volumes to increase next month as 16% predict they will fall, leaving a balance of +26%.