Britain's first shopbot gets the boot, riots over Nutella in France and a cool sponsorship deal for FeelUnique.
Shopbot: terminated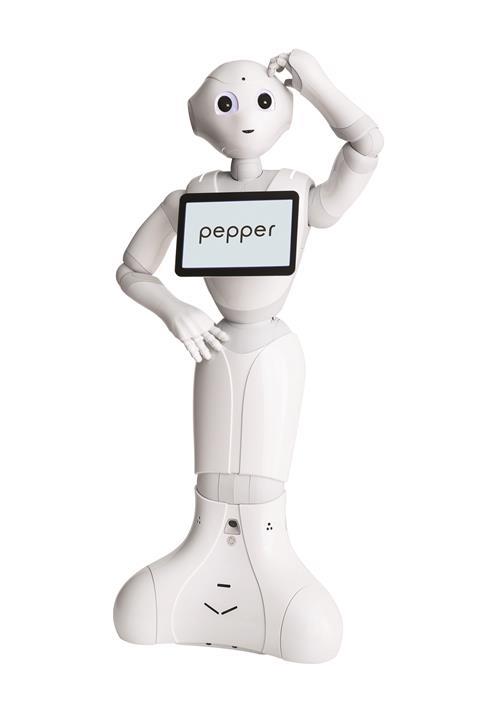 Britain's first shopbot has been fired less than a week after he started his first shift.
Nicknamed Fabio, the robot joined staff in the Edinburgh flagship of upmarket grocer Margiotta as part of a BBC experiment to see whether he was able to integrate with shoppers and employees.
Unfortunately, Fabio wasn't quite up to task, with shoppers becoming frustrated that he answered questions such as "Where's the beer?" with the somewhat obvious answer "It's in the alcohol section".
Fabio also struggled to give out free samples and move around the store properly, meaning he couldn't direct shoppers to products.
Owner Elena Margiotta said: "We thought a robot was a great addition to show the customers that we are always wanting to do something new and exciting.
"Unfortunately, Fabio didn't perform as well as we had hoped. People seemed to be actually avoiding him."
The robot did prove a hit with his co-workers, however.
When told he was being let go, Fabio asked: "Are you angry?", prompting one employee to start crying as he was put back into his box.
Not quite the rise of the machines yet, it seems.
French shoppers go nuts
Heated brawls broke out in French supermarkets after a 70% discount on Nutella sent shoppers into a spin.
Police were reportedly called to break up the scrambling crowds in the Intermarché chain, which slashed the price of the nutty spread from €4.50 to €1.40.
The scenes – that were likened to riots – were captured on video and posted to Twitter:
Serieux ??!! Tout ça pour du Nutella ?! 😮 #Emeute #Nutella pic.twitter.com/UoNTmK78eE

— •KENNY LE BON• (@kennyLebon) January 25, 2018
In one shop an employee is understood to have received a black eye after attempting to separate warring customers, with other staff dubbing the event "a catastrophe".
The supermarket ultimately implemented a limit of three pots per customer in order to keep the peace.
Ready to sleigh the competition

The Winter Olympics are just around the Petersen (that's bend to non-bobsleigh aficionados) and Mica NcNeill, Mica Moore and Aleasha Kiddle will be representing Great Britain as the women's bobsleigh team.
It's been a bumpy ride for Team McNeill to get to this year's Games in Pyeongchang, South Korea. The bobsleighing trio's funding was cut last September, putting their chance to compete in jeopardy.
Enter FeelUnique, who covered Team McNeill's costs through the World Cup and subsequent selection to compete for Team GB.
And they're not the only retailer getting Olympic fever. UK mattress brand Hyde & Sleep has become the GB boxing team's 'official sleep partner' for the 2020 Games in Tokyo.
Here's hoping the sponsorship deals pack a punch.