Apple has given tech retailers a lift, Sainsbury's meal deal has taken a dive and Selfridges is gearing up for a more sustainable ride.
Ooops, Apple did it again…
Remember the uproar when Apple inflicted U2 upon all iPhone users, inserting the band's Songs of Innocence album into everyone's iTunes library? And the upset that followed its scandalous iPhone 5 charger change?
Well, if you're still seething and struggling to buy replacement chargers for your iPhone 4, you might be disapointed to find that the disrupter of all disrupters has gone and done it again.
The new iPhone 7, released earlier this week, does not have a headphone jack. This renders all traditional headphones null and void, as the phone only works with bluetooth connected wireless headphones – not something that everyone has a spare pair of.
The new iPhone 7, released earlier this week, does not have a headphone jack. This renders all traditional headphones null and void
However, this is good news for some tech retailers because, since Apple launched its new model – which Apple claims is also water resistant – tech-savvy shoppers rushed out to buy wireless headphones that will work with the new phone.
Sales of wireless headphones at John Lewis soared 60% on the week of the launch. Luckily for the front-footed retailer, 58% of the headphones it currently stocks are wireless models compared with 21% last year.
But if the death of wires is an inevitability, here's hoping the battery life on the new iPhone is long enough to support the continual use of its Bluetooth function.
Sainsbury's meal deal dive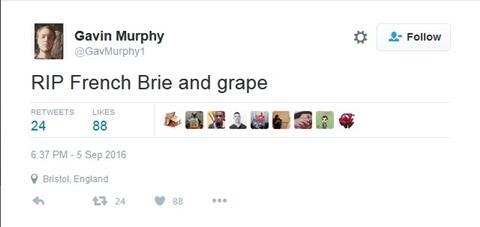 Deal or no deal? For many Sainsbury's shoppers, the answer appears to be the latter after the supermarket giant revamped its lunchtime selection.
The grocer has removed its Taste the Difference ranges from its popular £3 meal deal and rebranded its sandwiches, wraps and salads under the "On The Go" name.
Sainsbury's insisted the new options in the deal were "better quality and better value" but that didn't stop social media erupting with anger over the removal of "posh" fillings like chicken and avocado. One customer, Gavin Murphy, tweeted "RIP French brie and grape", while James Sims-Williams sniped: "Sainsbury's is dead to me."
Food for thought, indeed.
Selfridges steers sustainability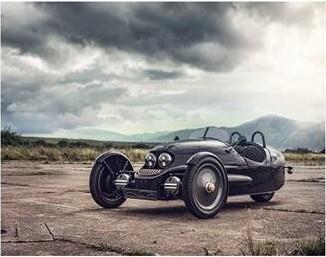 In an effort to be "the most sustainable business it can be" Selfridges has delivered the product we've all been crying out for – a zero-emission, all electric "retro-futuristic" three-wheeled car.
Sweet relief.
Created in collaboration with car manufacturer Morgan, Selfridges will be selling the car in its Oxford Street flagship next year.
Coming in at a cool £52,500 and with an aggressively limited run of 19 models, it's safe to say Selfridges has gone full-throttle in solving its sustainability issue.