Hotel Chocolat made its Hollywood debut, JD Williams said high-heeled shoe sales are waning and supermarkets have inspired art.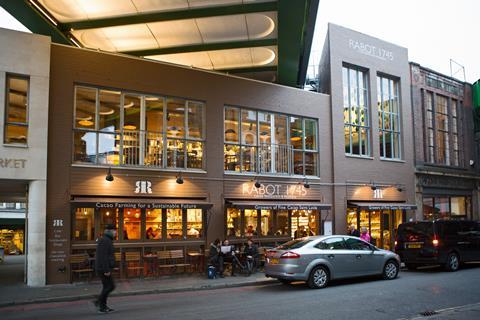 Hotel Chocolat hits the big screen
Hotel Chocolat has become accustomed to taking centre stage as far as retail is concerned, but the company's name has been put up in lights further afield – in Hollywood – after its London restaurant starred in two movies.
Rabot 1745, situated in Borough Market and named after Hotel Chocolat's plantation in St Lucia, provided the setting for a scene in Criminal, in which Kevin Costner enters the café section of the building.
And Rabot also features in the new Bridget Jones film, with the lead character, played by Renée Zellweger, living in a flat opposite the restaurant.
If boss Angus Thirlwell's love for music and film is anything to go by, he'll be delighted his business is a chocstar in its own right.
JD Williams wades in on high heel debate
The decision made by employee outsourcing firm Portico to send a temp receptionist home for refusing to wear heels at work made headlines earlier this year – and rightly so. The resulting furore even caused MPs to begin to look at drafting laws around the issue. The company has since revised its uniform policy to include plain flat shoes.
Not one to be outdone, specialist fashion retailer JD Williams started to eagerly monitor its sales of flat and high heeled shoes in an effort to answer once and for all what it called "the great debate of flats vs. heels".
It found that sales of flat shoes – to its 50+ customer base – had outstripped sales of heels by 148% in July and advised that the debate was clearly "having an impact on women's shoe shopping habits".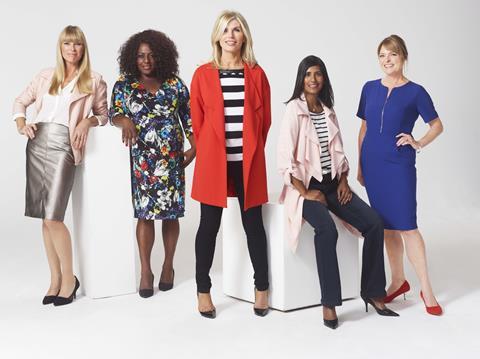 It also came to the brilliantly incisive conclusion that people differ in their views, saying that "to some women, heels are seen as the height of sophistication and glamour, while for others they are seen as unnecessary and conjure up feelings of dread at the thought of being in pain".
Perhaps it should get in touch with those MPs – it sounds like just the sort of razor-sharp advice they need.
Classical music meets supermarket shopping
Classical musicians have previously found inspiration in the plays of William Shakespeare, idyllic landscapes and doomed romances, just to name a few.
But Nina Perry is a composer with a difference. The inspiration for her latest symphony came not from literature or nature, but from the supermarket – of all places.
Perry's composed feature, entitled Supermarket Symphony, is a collection of personal stories that could be stumbled upon in a typical supermarket over the course of a day. Her music is interwoven with human encounters and rituals that are characteristic of a weekly shop.
The symphony includes an anecdote from theatrical cheese counter assistant Michael – a man in his 70's who reveals the happiness he finds in serving people cheese – and Father Pat – a priest who uses wheeling his trolley down the aisles as an opportunity to connect with his local community.
Making sure the shop workers feature too, Perry includes the character of Julie who works on the tills, and has a gift for turning a frown into laughter.
The symphony forms part of A Falling Tree production for BBC Radio 4, and in case you want to to experience last week's grocery shopping all over again, you can click here.