The Pamela Anderson of chocolate bars, slow-shopper rage and a 'Quality' bit of personalisation by Sainsbury's.
Peak Poundland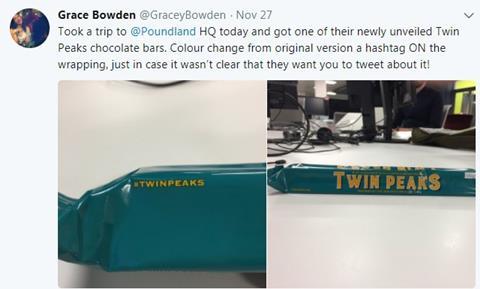 A visit to Poundland HQ in Willenhall gave Retail Week a first look at the value retailer's Twin Peaks chocolate bar.
The potential stocking-filler was heavily inspired by Toblerone and faced a legal tussle before making it onto Poundland's shelves, resulting in its previous gold and red wrapper being redesigned in resplendent teal and yellow.
Boss Barry Williams quipped that Twin Peaks is the 'Pamela Anderson of chocolate bars' – then griped that he'd told several journalists that line and no-one had used it yet.
Fingers crossed the Baywatch alumna doesn't team up with Toblerone to take on the value retailer.
Combating slow shopper rage
It's true that shopping centres – responding to the trend towards leisure – have become places to eat, drink and unwind, as well as shop.
But if there's bargains to be had, the last thing you need is a leisurely walker holding you up.
So Intu has come up with an ingenuous solution to appeal to those of us who just need to get in, shop, and get out again.
It has introduced a fast lane at its Lakeside shopping centre in an attempt to combat 'slow walker rage'.
Although, I suspect that – like with the escalators on the London Underground, or indeed the UK's motorways – the lanes may take quite some getting used to.
And should a slow walker absent-mindedly step into the fast lane – Lord help them.
Quality personalisation by Sainsbury's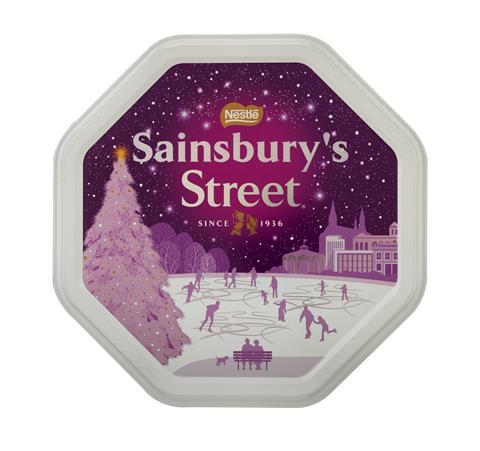 Sainsbury's is making Christmas that little bit more special this year by giving shoppers the option to personalise an iconic Quality Street tin.
Customers at five Sainsbury's stores will be able to replace the word 'Quality' with the engraving of their choice (maximum nine letters) – at no extra cost.
And it seems to be going down a treat, with weekly sales of the tins up over 2,500% in the first two stores compared with the same week last year.
It's certainly up my street.