Tesco is giving shoppers' backsides an extra-special Christmas treat, Asda is playing Cupid and Toblerone is biting back at Brexit. 
TobleroNO
You know things are bad when strapped businesses begin restricting the nation's chocolate intake.
Along with the proliferation of sugar-tax dramas and healthy-eating campaigns, US-based Mondelez International has been forced to limit the UK's intake of naughty foods.
But the Toblerone manufacturer does not have the nation's health in mind – the terrible news follows the UK's vote to leave the EU.
Mondelez has taken the decision to leave larger gaps between its delicious Swiss chocolate triangles in some of its bars in order to reduce their weight.
The manufacturer said the drastic move was a result of a rise in the cost of ingredients.
But livid consumers, who really do mind the gap, took to Toblerone's Facebook page.
One said: "Fair enough reducing the weight of the bar, but why the big gap in between segments? Looks stupid in my opinion."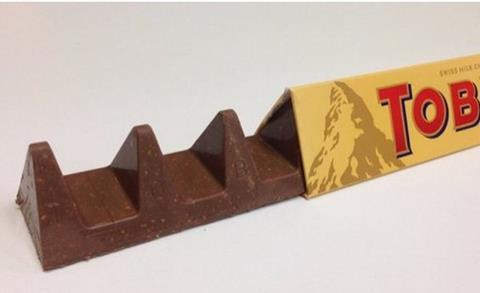 Asda plays Cupid
Asda has launched a search for the owner of a wartime love letter found in one of its stores.
While Asda's branch in Leigh may not immediately provoke thoughts of romance, it is where one shopper mislaid the presumably treasured item.
The starry-eyed grocer posted a tweet in the hope of reuniting the letter with its owner.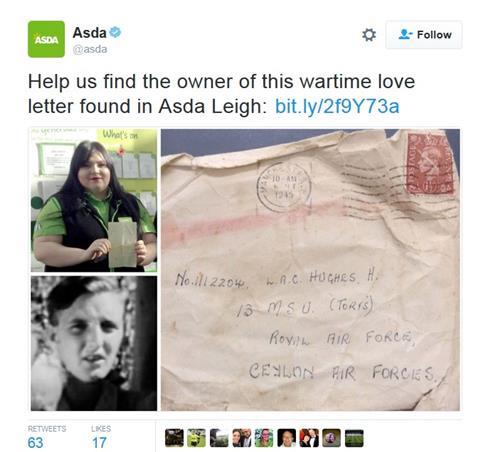 Tesco is in for a spicy Christmas
To ensure that even its shoppers' backsides can get into the Christmas spirit, Tesco has launched a mulled-wine-scented toilet roll.
The spicy paper, with an orange and clove-scented core, is on sale in all Tesco stores for £2.
The "luxury" roll is also decorated, for "extra indulgence", making it the gift that keeps on giving!
Let's hope it doesn't put people off the seasonal drink forever.