In the week his tennis star namesake became a dad, news Andy Murray will be Asda's chief customer officer didn't serve up as many headlines.
But starting on Monday, the founder and former chief executive and chairman of international shopper marketing agency Saatchi & Saatchi X will have a new 'baby' of his own, as he nurtures Asda's crawling 'save money, live better' mantra into a message that walks tall among its grocery rivals.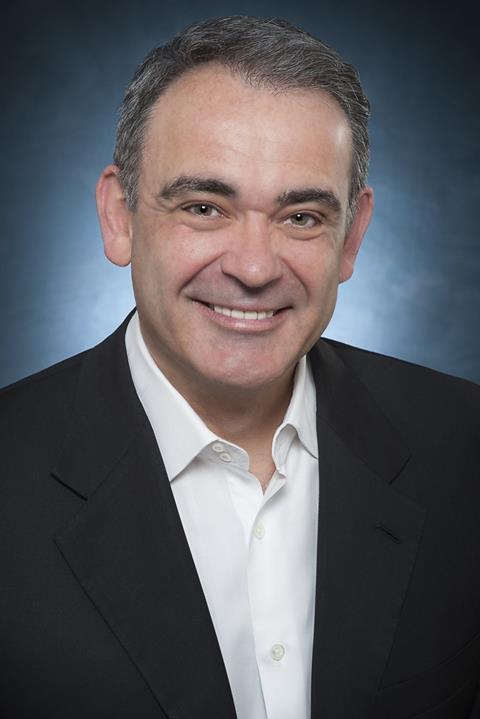 Murray – a direct replacement for Barry Williams, who is departing the supermarket after almost eight years – certainly comes with the pedigree and experience required to achieve just that.
Asda is delighted with what it clearly sees as a coup in bringing Murray on board from parent company Walmart, where he has served as senior vice-president of creative and customer experience for two-and-a-half years.
New dimension
Sources close to the situation told Retail Week: "The opportunity to bring Andy in is an extraordinary one for Asda.
"He will bring a completely new dimension to the customer and marketing teams and evolve the 'save money, live better' message."
An internal memo circulated to staff by Asda boss Andy Clarke and seen by Retail Week further underlines the esteem in which Murray is held by Asda.
As the embattled retailer pushes the button on its 18-month Project Renewal, aimed at "prioritising investment to better address the fast-changing needs of its customers" and rejuvenating ailing sales, Clarke spells out how pivotal Murray's role is within that strategy.
"Keeping ahead of what our customers want by recognising when their needs change and adapting how we do things is a critical part of landing Project Renewal"

Andy Clarke
"Change is never easy and whilst we are sad to see Barry go, I am absolutely confident that adding Andy to the executive team is the right decision to drive Project Renewal," says Clarke.
"Keeping ahead of what our customers want by recognising when their needs change and adapting how we do things is a critical part of landing Project Renewal. It will mean that we can deliver low prices with great quality without compromising the financial stability of our business."
Clarke praises Murray's "wealth of experience as a retail marketing expert" and hails the "innovation and fresh creativity" he added to Walmart, creating "emotional connections" between shoppers and the US retail giant.
Winning over shoppers
In a grocery market characterised by the dogfight to win the hearts of promiscuous, value-hungry consumers, achieving similar results at Asda will be both Murray's biggest aim and toughest challenge.
In the past 12 months the grocer has suffered more than any other of the big four amid a perfect storm of expanding discounters, food price deflation and changing consumer habits. Customers continue to turn to online and switch to smaller, more regular shops at c-stores.
But a glance at Murray's CV highlights why senior figures at Asda believe their newest colleague can improve the customer experience and drive desperately-needed brand loyalty.
Graduating from the Ohio Institute of Technology with a bachelor's degree in computer science, Murray joined consumer goods multinational Procter & Gamble in 1984, implementing warehouse and distribution systems.
In June 1993, he became vice-president of marketing and creative at Arkansas-based Hallmark subsidiary DaySpring Cards.
Three years later, Murray opted to go it alone, establishing the first of his own agencies in the shape of "brand purpose and design company" BrandWorks Consulting.
By May 2000, the company had acquired Thompson Earnhart, forming a new firm ThompsonMurray.
Four years on, ThompsonMurray merged into Saatchi & Saatchi X and launched globally with 15 offices around the world. Murray served as chief executive until December 2010.
It was then that Murray launched his latest venture, marketing technology agency Mercury11, which was acquired by Shoptology in 2013.
Walmart move
Shortly afterwards, in August of that year, Walmart came calling. Murray worked on the retailer's US manufacturing jobs campaign and rejuvenated its broader marketing operation.
In a bid to achieve similar results for Asda, Murray will work alongside vice-president of marketing and own brand Claire-Harrison Church, vice-president of customer Lizzy Massey and vice-president of store proposition and format development Craig Bonnar.
As father-of-two Murray and his wife prepare to swap Bentonville in the US for Harrogate in the UK, he will be hoping to replicate his sporting namesake's success.
The British tennis player has broken through the sport's big four to beat Djokovic, Federer and Nadal to win two grand slam titles and an Olympic gold medal.
Similar defeats in the sales stakes could follow for Tesco, Sainsbury's and Morrisons if Asda and Murray get their way.