New Tesco boss reveals his strategy for UK and overseas domination to Retail Week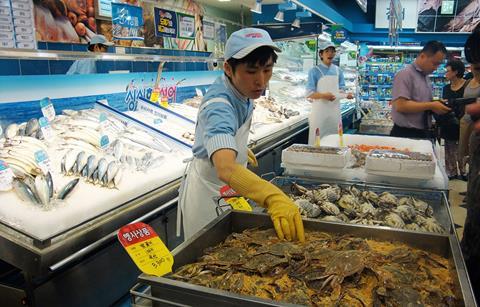 Tesco's incoming chief executive Phil Clarke has vowed to give new UK chief executive Richard Brasher the freedom to control its operations here while he concentrates on Tesco's global empire.
Speaking to Retail Week in his first in-depth interview, Clarke outlined the scale of opportunity he sees for Tesco internationally, and explained that he plans to spend as much of his time as possible out in the market when he succeeds Sir Terry Leahy in March.
"As a chief executive I need to be sure we're meeting the needs of customers and looking after staff. I won't be running it from Cheshunt."
He said he will be spending about 85 days a year outside of the UK in his new role. "I love to walk the stores, plus I've got Richard Brasher, who's a friend, and I've got to give him some space," he told Retail Week. "He doesn't want me clod-hopping around. The UK is a very important part of Tesco, it's where we have the most staff, the most customers, make the most profit, and I won't be crowding all over him."
Clarke's comments will be welcomed by investors as reassurance Tesco's board remains united, despite the contest to succeed Leahy, and that there is no danger of the type of rivalries that dogged Marks & Spencer in the late 1990s.
When Clarke succeeds Leahy, the UK's largest retailer will undergo a restructure as several of its top directors take on newly created roles. Brasher, currently commercial director, becomes UK chief executive, David Potts, currently retail and logistics director in the UK, becomes chief executive of Asia, and Tim Mason becomes deputy chief executive as well as retaining his role as boss of US business Fresh & Easy. Leahy has likened the new set up to a global FMCG company.
Clarke, who as international boss currently spends about 180 nights a year outside of the UK, paid tribute to Leahy for the strategy he laid out. "The fact we are in four of the biggest markets in the world is a great testimony to Terry and the team. What an inheritance for me."
He added: "What I'm trying to do is leverage the scale to create a global company, to share knowledge so we can make decisions quickly so we win."
Clarke said the key to Tesco's international growth is to leverage group strength but tailor the offer to each individual market. "We need to appreciate the differences while trying to ensure the delivery is as standard as it can be behind the scenes," he said.
He said: "80 years in the UK has got us a long way. The growth prospects are still there but it involves broadening the brand into other products and services. We've only been in Asia 13 years and we can open a huge number of stores for a very long time in China."
He said that China is "one of the most important markets for us" and that the opportunity is "more than a lifetime's work" but added that there are also "great opportunities" for Tesco "at home, in Europe, in the US, Asia, online and in services".