Majestic Wine will unveil the details of a radical strategic plan next week as it aims to bottle higher volumes of online and overseas growth.
The booze specialist's entrepreneurial boss Rowan Gormley has alerted the market of his intention to sell off the Majestic business in favour of focusing on the ecommerce business he founded just over a decade ago, Naked Wines.
Despite the fillip of investment firm Gatemore Capital quietly snapping up shares over the past few months – an apparent show of confidence in that transformational strategy – the City has largely taken a 'glass half empty' stance to Majestic over the past year.
At the end of last June, its share price stood at 480p. At the time of writing, a slump in value that started following its interim results last November – when a £7.9m splurge on new customer acquisition at Naked tipped it into the red – had dragged the share price to 255p, leaving it with a market cap of just over £180m.
"Offloading Majestic represents a huge risk, but one Gormley is willing to take as he eyes a much bigger prize – the £14bn wine market ready to be uncorked in the US"
Gormley always knew the increased spend on customer acquisition and retention, which also included a £17.5m spend on Naked's repeat customers, would hit the bottom line and, consequently, the retailer's valuation.
But his grand plan to put some fizz back into that share price by shedding the Majestic business is far from guaranteed to make it the toast of the City.
Naked ambition
There is no doubt that Naked represents the fastest-growing division of the group's business.
In the six months to October 1, 2018, when Naked's sales advanced 14%, Majestic's revenues climbed at the much slower rate of 1.9%. Full-year adjusted EBIT across the Majestic retail and commercial arms is expected to be "flat at best" compared to 2017/18.
Gormley believes his management team only have the bandwidth to focus on one of the two businesses.
"If we try to split that between Naked and Majestic, we run the risk of failing at both, rather than making a success of one," Gormley cautioned in March, when unveiling plans to "release capital" from the Majestic business through store closures and asset sales – potentially packaged up to a solitary buyer.
Retail Week understands that private equity houses Alteri, OpCapita and Fortress are among a clutch of potential suitors to have run their slide rules over Majestic since then.
Those possible buyers – one of which could even be selected ahead of next week's prelims – clearly see value in the Majestic business. And customers do, too.
Majestic performance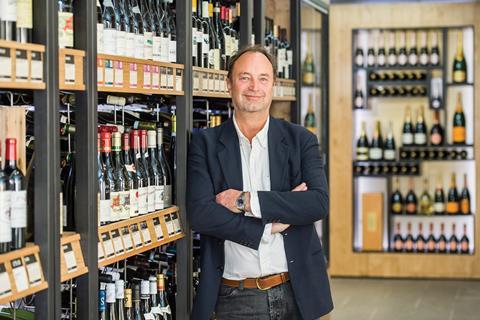 In the retailer's last full year, covering the 52 weeks to April 2, 2018, 92% of Majestic's sales came from repeat customers – those who had made a purchase with it during the previous financial year.
The quality of its wine – judged by asking customers 'would you buy it again?' – scored 89%, and the percentage of shoppers who said they received "five-star" service from shopfloor staff came in at 89%.
Gormley said at the time that the customer acquisition investment thesis was working in the core Majestic business as well as Naked. Indeed, the business acquired 100,000 new customers in 2017/18.
So, I ask a question that Gormley himself posed last summer: "What's not to like?"
Majestic is not overburdened by an onerous store estate, with around 200 locations in its portfolio.
It employs hundreds of passionate, knowledgeable staff, who can provide levels of service and expertise about wine that make it the envy of many a rival.
And it is a well-established brand with a reputation for quality that resonates with a loyal customer base.
In short, the answer to Gormley's question is: "Very little."
Cracking America
Offloading Majestic therefore represents a huge risk, but one Gormley is willing to take as he eyes a much bigger prize – the £14bn wine market ready to be uncorked in the US.
Securing a slice of that American pie is not a given, though. It was only three years ago that Majestic was forced to issue a profit warning after admitting that a direct mailing campaign for Naked failed to woo enough shoppers to garner a return on its investment.
Lessons will no doubt have been learned from that chastening experience, and those learnings will need to be put into practice if Naked is to crack America.
If it fails to do so, Gormley's bold decision could leave him drowning his sorrows rather than toasting success.
​Majestic appoints John Walden as chair as it swings to loss
1

2

3

Currently reading

Opinion: Will Majestic's plan be the toast of the City?