Ocado has reported group sales growth of 19.2% and a retail sales spike of 15.2% for the 12 weeks to February 22. Here's what the analysts think.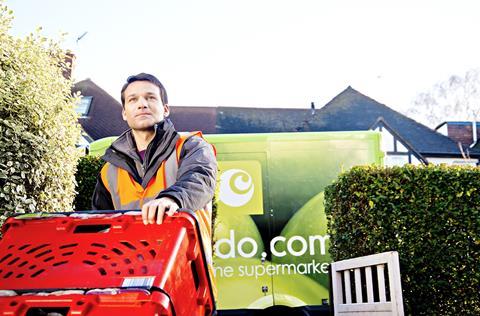 Clive Black, Shore Capital
"The underlying performance from the group is slightly ahead of our expectation and consensus (both of which were for 14.5% growth) and represents share gain in both the online and overall grocery channel for Ocado.
"Average orders increased by 18.1% year-on-year, which is commendable. However, the market may be a little more concerned by the 2.4% reduction in average order size, which we believe reflects the ongoing competitive nature of the UK grocery market.
"The reality is that Ocado is no longer even aspiring to be a proprietary grocer as it depends upon servicing Morrisons for its growth and Waitrose (John Lewis Partnership) for its product in its core business. Whilst we do not expect any changes in prevailing commercial relationships in the near term, we are concerned about the dependency Ocado has in its business model and the reality that, without competitors, it would not have a business at all!
"Looking ahead we do not expect Ocado to move any dials in UK grocery. We look out for what Messrs Potts and Price at Morrisons and Waitrose respectively plan to do strategically, so nothing around the corner in all likelihood, but we continue to harbour deep concerns about Ocado's positioning."
-
Bryan Roberts, Kantar
"While Ocado still has more than its fair share of critics and sceptics, we continue to be impressed by both its pace and direction of travel in what remains a tremendously competitive market.
"The group has positioned itself, through breadth and depth of range, to be relatively underexposed to any 'price war' this year and the development of new customer fulfilment centres, websites and apps has prepared the business well for future domestic growth.
"The missing piece of the jigsaw is the first overseas deployment of the Ocado Smart Platform for an international food retailer – a development that we sincerely hope happens sooner rather than later as the final vindication of Ocado's business model."
-
Phil Dorrell, Retail Remedy
"Increasingly, it feels like Ocado is starting to walk the walk. Ocado is proving not just a successful online grocer but a powerful IT and operations developer for other retailers. We certainly wouldn't rule out other large-scale collaborations in the future.
"Growth continues to be solid in a brutally competitive market. The reason is a service level and quality kudos that other grocers often miss.
"Opening the Midlands site clearly had a massive impact for Ocado in terms of operational delivery and service. Tim Steiner has played a long hand and is only now getting the return he always dreamed of. The current growth trajectory is very solid and he must be looking at other markets as the UK demography reaches its natural limit."
-
Joshua Raymond, City Index
"The unexpected acceleration in quarterly sales growth to 15.2% was a welcome surprise and now adds more pressure on sector peer Morrisons ahead of its own earnings this week.
"It's no surprise to see the market reacting warmly to these results. One word of warning however would be in terms of shopping habits. Whilst average orders per week increased by 18.1%, average order size fell 2.4%, which shows that people are shopping more often but less in size. This shows that there continues to be a concerted move to convenience shopping, even online."
-
George Scott, Conlumino
"Having finally hit positive full year profit for the first time in its 2014 financial year, Ocado has continued its impressive sales run. The retailer has been boosted by growth from both its partnership agreement with Morrisons and by increasing consumer tendencies to buy food online, in an otherwise tough grocery market where the mid-market big four continue to struggle.
"Ocado's dynamic retail sales highlights a grocery player well aligned to polarised tastes. It most likely benefitted over the Christmas period from shoppers treating themselves to a bit of added luxury, as well as from the increased importance of convenience in the last-minute shopping rush.
"Key to Ocado's growth in average weekly orders is its balanced investment in positioning. It continues to boost its own-label as well as invest in a wider array of SKUs, which includes its fledgling Fetch.co.uk pets arm and its Sizzle.co.uk kitchen and dining offer.
"However, a slight drop in average order size highlights the need for a hint of caution in Ocado's outlook. It is indicative of increasing trends towards to mix and match shopping, whereby consumers are spreading their expenditure across a range of retailers as they look to optimise their budgets."