Online grocer Ocado is closing in on a deal with an international retailer as it prepares to unveil its half-year results later this week.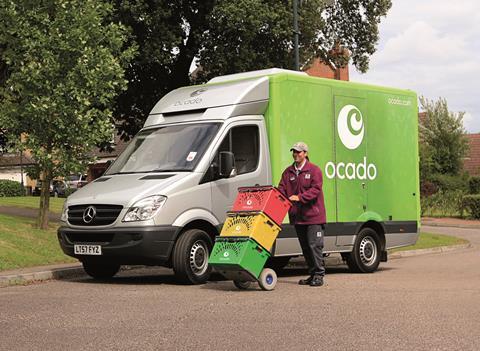 Ocado's search for international partner continues
Boss Steiner confident, but progress will come under microscope this week
Ocado set to reveal rise in half-year sales and EBITDA tomorrow
Ocado boss Tim Steiner told Retail Week earlier this year that he was "confident" of joining forces with an overseas partner by the end of 2015. It already works with Waitrose and Morrisons in the UK and now wants to sell its technology to an international partner.
The grocer will report its interim results tomorrow, with the eyes of the City expected to be on any signs of progress in the search for an overseas deal.
But while Steiner is unlikely to confirm any tie-up, he is again expected to reaffirm his confidence in finding a suitable partner.
According to The Telegraph, Ocado has been linked with Carrefour in France and Safeway in the US.
Profits
Any deal or news of serious progress would come as a further boost to shareholders, after Ocado revealed its first full-year profit in 15 years in February.
At that time, Steiner told Retail Week: "We are in a number of conversations across the globe at the moment. We are confident that they will see the benefit of working with us.
"We have learnt a lot by working with Waitrose for the past 14 years and Morrisons for the past year and a half.
"With that experience under our belt, we are talking to dozens of retailers to see what we are now able to offer them."
Steiner added that he wanted to transform Ocado into "the biggest retail platform in the world" by selling the Ocado Smart Platform overseas.
The City is predicting Ocado's first-half sales to jump 15% when it reports tomorrow, with EBITDA expected to rise 5% to £36m during the period.