Nisa boss Ken Towle believes the symbol group can benefit from what he sees as a pivot away from convenience stores by its larger grocery rivals.
Speaking to Retail Week at the Nisa Retail Exhibition in Stoneleigh this week, Towle suggested the likes of Tesco and Sainsburys'y were reaching saturation point in the fiercely competitive convenience sector.
"The era of convenience expansion from the multiples, other than from the Co-op, is pretty much over," Towle said. "If you look back a few years, the multiples would be looking at opening 100, 150, 200 convenience stores a year to get them to the estates that they've got now.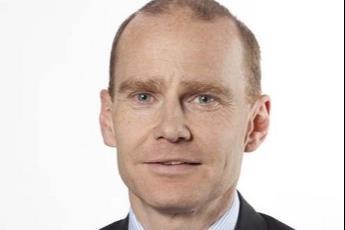 "If you look now, they're probably opening 10, 20 stores a year. That's a very big change."
Towle said this was providing opportunities for Nisa to expand its portfolio of independent partners and for the partners themselves.
"For our partners, one of the things that's working to their advantage is that they've pretty much got the competition that they're going to have," he said. "So it's about what they can do for their customers, as they're unlikely to face the threat of new players coming in."
Nisa currently has 1,300 c-store partners, which operate around 4,500 stores across the UK.
The former Tesco online boss, who took the Nisa reins on the same day the Co-op completed its acquisition of the business last May, said the most important part of his job was to ensure that Nisa continues to operate the way it always has.
Towle said: "I spend the vast majority of my time on running and making a success of Nisa. Far too many times I've seen a business, having been acquired, failing because whatever the secret sauce was that made them successful before has been lost."
The Nisa boss said the wholesaler was currently a "good business" but he wanted to make it a "great" one by focusing on scale and making Nisa the wholesale partner of choice for UK independent convenience stores.
He added: "Scale matters. One of the definitions of a good-to-great story for Nisa would be one of growth. But we want quality of growth, not just growth for the sake of growth. It's about quality.
"Quality,both in terms of retailing and in terms of the earnings that come from that as a result."
Co-op revival continues as profitability 'exceeds expectations'
1

2

Currently reading

Nisa boss Ken Towle: Era of convenience store expansion is over