Morrisons is to flex its fresh food muscle when it launches online in January with initiatives including a virtual butcher.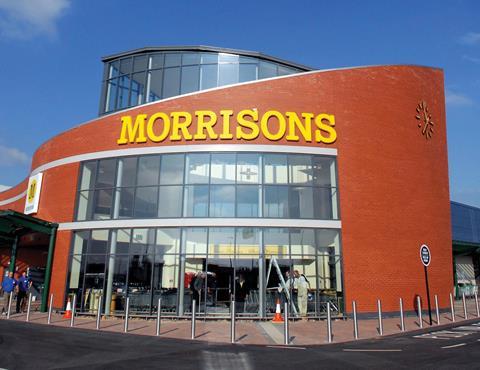 Morrisons chief executive Dalton Philips today outlined plans for its etail launch on January 10 to analysts and the media in east London.
The grocer will introduce quality ratings for fresh food and state the use-by date of products online.
Shoppers will be able to see reviews of its fresh products, which will be awarded impartial rosette ratings.
Customers will also be able to conduct a 'doorstep check' for quality before accepting the delivery and refunded the cost of the item if they reject products which aren't fresh. They will be given a voucher for its value the following day via email as an apology for the inconvenience.
The virtual butcher, which will be complemented by a fishmonger, will allow shoppers to specify the quantity and cut of their meat. Shoppers will see a video of the Morrisons butcher cutting the meat.
The online service will also offer one-hour delivery slots for those shoppers close to it Warwickshire warehouse.
Morrisons' online fresh services are similar to partner Ocado's offer. Morrisons' online minimum basket spend will be £40, some £15 greater than its average in store basket.
The retailer is to charge £1 for off peak deliveries, £3 as standard and £5 for peak time deliveries in the late afternoon and evening.
The service will launch in Warwickshire before reaching Yorkshire in February before reaching south Yorkshire and London in the summer and the North West by the end of the year when it will have the capacity to reach 13 million customers.
Shoppers will also be shown when Morrisons is delivering in their local area already as a green option which saves fuel.
Philips told Retail Week he is confident the venture will be profitable in its fourth year despite the added value the extra services add to the supply chain. "Ocado are really good at distributing and we are really good on fresh. When you combine those two it works. We are confident," he said.
He added: "Our competitors have been online for some time and we recognise we are late to the party but I'm confident we can make quite an impact."