Morrisons is poised to pilot a convenience store format at five petrol stations as it makes a fresh bid to enter the fast growing sector.
The supermarket giant has partnered with Motor Fuel Group (MFG) in a deal that will allow it to supply branded and own-brand food to the five forecourt stores.
All five shops, which are above 1,200 sq ft in size, will take on the Morrisons fascia and will receive deliveries of fresh and ambient food through its existing logistics network, the grocer said.
Morrisons added that the pilot will start "by the end of the year".
The location of the five stores is not yet known, but four are in the Southeast and one is in the North.
The grocer's boss David Potts said: "As we said at our recent interim results, we want to consider new opportunities to serve customers better in the convenience market where the capital commitment is low and the Morrisons resourcing is light-touch.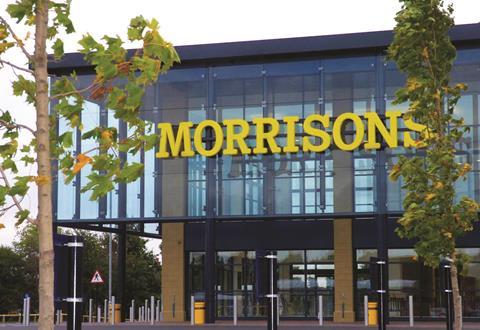 "This pilot in Motor Fuel Group filling stations will allow us to trial one opportunity in this growing channel."
Convenience history
The move comes a month after Morrisons agreed to sell its 140-store M Local convenience chain to a team led by entrepreneur Mike Greene and backed by investment group Greybull Capital.
Morrisons continued trading in the stores until last night before handing them over to Greene's My Local business at midnight.
The first tranche of My Local stores opened today and Greene told Retail Week that all 140 will be open by the end of tomorrow.
Morrisons initially entered the convenience sector less than three years ago. It acquired parcels of stores from Jessops, HMV and Blockbuster after the trio went bust, as it sought to quickly expand its c-store portfolio and catch up with rivals Tesco and Sainsbury's.
But Potts, who took the helm at the grocer back in March, decided to sell the stores as part of his ongoing turnaround plan.
Morrisons' five pilot stores will be among MFG's 373 petrol filling stations, which operate under the BP, Shell, Texaco and Jet fuel brands.