Morrisons has abandoned its Match & More price-match scheme and is poised to introduce a "simpler" loyalty card system in its place.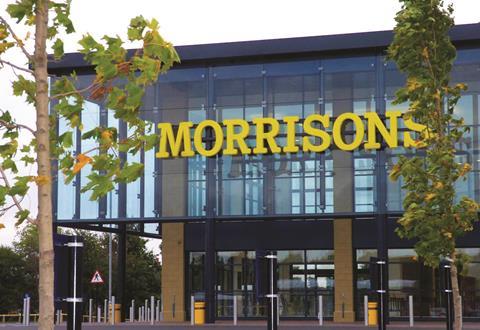 Match & More to be scrapped
Simpler loyalty card to be launched next month
Boss Potts attempting to revive the ailing grocer
The Match & More initiative, launched by former boss Dalton Philips, has been scrapped to make way for a loyalty card that will allocate points based on how much money a customer spends in store. The card will be introduced next month, but customers will be informed this week.
A Morrisons spokeswoman said: "We have listened carefully to customers and we believe that they will prefer this simpler loyalty scheme. The changes mean that every pound counts towards earning points, which is much clearer for our customers."
Under Match & More, the retailer matched a customer's comparable grocery shop with Tesco, Sainsbury's and Asda, Aldi & Lidl. The difference was awarded in points, on spends over £15.
Under the new scheme, customers will get five points for every £1 they spend. Once they reach 5,000 points they will receive a £5 voucher.
The move is part of a bid by chief executive David Potts to revive the ailing grocer.
Last month Morrisons reported a 35% drop in first-half profits and plans to close 11 more stores. Its convenience store chain M Local was also sold last month for £25m, at a loss of around £30m.