Morrisons boss David Potts has hailed the impact of its 'Price Crunch' initiative in minimising food price inflation, which he believes will subside next year.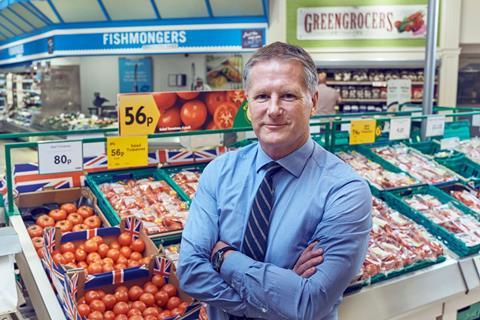 Potts said the grocer had "managed inflation well" during its first half, when reported pre-tax profit spiked 39.9% to £200m.
Although he admitted inflation had been a factor this year following the fall in the value of the pound, Potts suggested cost pressures and shelf price increases could start to "taper down" next year.
Speaking after unveiling a 3% jump in like-for-like sales during the six months to July 30, Potts said: "Inflation is a factor this year. It's something we've been learning to manage.
"The whole supply chain, actually, the suppliers, the supply chains and Morrisons, have been learning to manage that.
"I think if we look out past the end of this year, we can start to see it unwind, and we should start to see it taper down.
"There have been big changes in dairy, which have led to butter and cream price changes that have been fairly significant and have had a knock-on effect across other items within those big categories that we're working hard on."
Despite price increases in categories like dairy, Potts said Price Crunch – Morrisons' rolling programme of price cuts – helped the supermarket giant become "more competitive" and kept customers coming through its doors.
"Many of our customers are on a tight budget and our Price Crunch price cuts are helping more customers by holding more prices lower for longer," Potts said.
"In the end, 3.9% more customers did visit the business in half one and part of that has definitely been Price Crunch.
"There has been a change for Morrisons in that we have held a large number of our promotions for longer. Promotions that may have been on for two or four weeks have been on for six and 12 weeks.
"That's led to a perception that we are offering greater value for money."