Another top executive has left beleaguered grocer Morrisons just weeks after new boss David Potts swung the axe on the senior management team.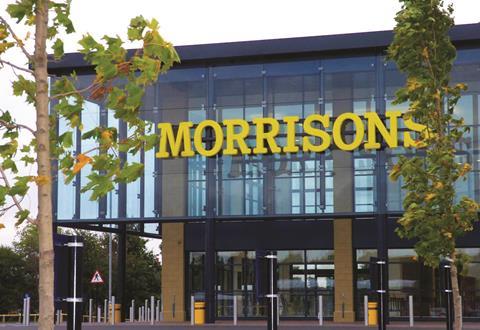 Casper Meijer has stepped down from his role as group trading director with immediate effect, the grocer revealed today.
Meijer's family live in the Netherlands and it is thought that Meijer travelled back to his homeland at the weekends.
Potts is understood to have wanted Meijer to live in the UK permanenelty, but a statement from Morrisons said he had "decided not to commit to living a fuller part of his life in Britain".
The "external search" for Meijer's successor has begun, Morrisons said. Andrew Pleasance, who has worked for the grocer for almost 30 years, will take on the role in an interim basis.
Meijer's departure comes less than a month after Potts cut five members of his executive board.
Group customer marketing and digital director Nick Collard, group retail director Martyn Fletcher and group property and strategy director Gordon Mowat were among those who left the grocer in March.
Group logistics director Neal Austin and convenience managing director Nigel Robertson also departed as Potts set about reshaping his management team.
Morrisons supply chain and projects director Mark Harrison also relinquished his seat on the board, but has remained in his current role.
Trading strategy
Meijer, who previously worked at FMCG group Unilever and Dutch supermarket chain Albert Heijn, was appointed to the Morrisons board in December 2012.
He had been responsible for leading the business's trading strategy with the objective of delivering lower prices, fewer promotions and a simpler shopping trip.
Morrisons boss Potts said: "Casper has played an important role in starting the process of making Morrisons better value-for-money for customers.
"However, we both believe now is the right time for this crucial role to be taken by an executive who will dedicate all their efforts to living and working here in Britain."