Morrisons has launched its long-awaited online grocery website as the grocer attempts to grab a slice of the rapidly growing online food market.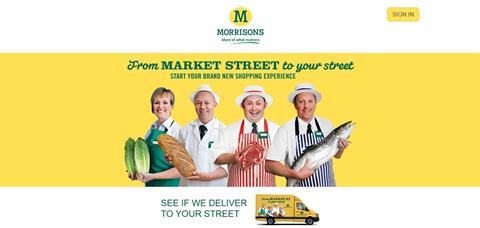 The website went live today and deliveries begin across Warwickshire on January 10.
Morrisons aims to highlight its fresh food offer with the website, which features a virtual butcher and fishmonger. It has partnered with online grocer Ocado to deliver the service.
Delivery charges will be £1, £3 or £5 depending on whether it's peak, off-peak or standard times. Morrisons will offer one hour delivery slots.
Morrisons chief executive Dalton Philips said: "This fresh food offer will be the closest thing on the internet to being in a store and selecting food yourself. Customers do have concerns about buying fresh food online and today we believe we've come up with the answer."
Morrisons expects to be covering 50% of the country by the beginning of 2015.