Morrisons has fired the starting gun on the 2017 supermarket price war by slashing prices on hundreds of products.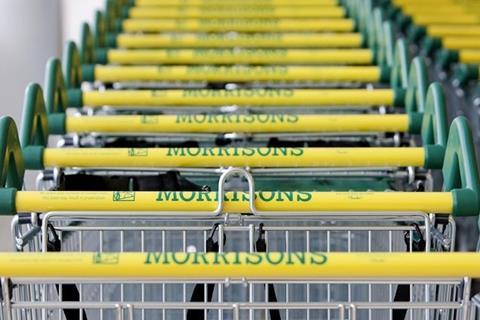 The grocer has cut shelf prices of 800 popular items including potatoes, fish fingers, meatballs, avocados and kale.
The fresh wave of cuts under Morrisons' 'Price Crunch' campaign means a total of 1,500 products are currently for sale at reduced prices across the supermarket giant's stores.
Prices have been slashed by an average of 19% under the rolling programme of investment, which was revived by boss David Potts in January last year.
Morrisons' cuts, which come into effect this week, include packs of beef meatballs falling to £1.77 from £2, a two-pack of avocados dropping to £1.47 from £1.80, and King Edward potatoes being sold for £1.67 instead of last year's £2 shelf price.
The Bradford-based grocer has also simplified the price of 5,490 items into "round pounds", in a bid to make it "easier for customers to calculate what is in their basket".
First to act
Morrisons is the first member of the big four to show its hand as far as prices are concerned in 2017, as the mainstream supermarkets continue their fightback against the discounters.
Tesco and Sainsbury's have both invested heavily in price over the past two years, while Asda is expected to hit the accelerator further this year after new boss Sean Clarke slashed prices as part of the grocer's 'That's Better' campaign towards the end of 2016.
Morrisons marketing and customer director Andy Atkinson said: "These price cuts will help families who are on a tighter budget and will continue to make Morrisons more competitive."
It comes months after Tesco's UK boss Matt Davies said the market leader would do "everything" in its power to keep prices low, dubbing food price inflation "a bad, bad thing" for shoppers.
Experts have warned that the Brexit vote – and the subsequent slump in the value of the pound – will make imports more expensive and drive up prices.
But so far the leading supermarkets have managed to keep their prices down, with Tesco becoming embroiled in a well-publicised dispute with Unilever over the supplier's demands to hike the price of Marmite by 10%.