Morrisons chairman Andrew Higginson says the grocer needs to become "quirky" again, or face being "killed" by its big four rival Tesco.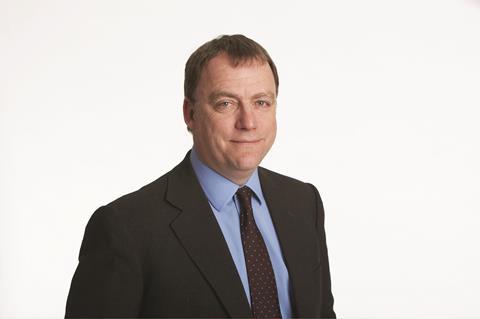 Higginson said the supermarket giant's destiny was "in its own hands" but claimed it would be "a bumpy ride" to recovery after it announced a 52% slump in full-year pre-tax profit to £345m - its lowest total for eight years.
Morrisons revealed this morning that part of that recovery will see it close 23 of its M Local convenience stores, with Higginson admitting the model wasn't correct at the moment.
Higginson added Morrisons is "pausing" its roll-out of smaller stores in order to concentrate on supermarkets. He said its larger stores needed to "get back to being Morrisons" by becoming a "less generic" retailer with a "fundamental focus" on customers.
"If we try and fight on Tesco's territory with their 30% market share, you sort of get killed."

Andy Higginson, Morrisons
He said: "The business was a very potent competitor. Even as the fifth-placed player when Sir Ken [Morrison] was leading the business, I had enormous admiration for it. That was 10 years ago.
"Within the core of the business at that stage was a quirkiness, an individuality and what was probably an intuitive understanding of what customers wanted that gave it great strengths.
"We have our destiny in our own hands. We are big enough to compete in this market, but we've got to compete as Morrisons. We're not trying to be Tesco. If we try and fight on Tesco's territory with their 30% market share, you sort of get killed.
"You've got to be Morrisons, you've got to stand up for yourself and choose the battleground you're going to fight. That's what Morrisons did when it was a much smaller player very well.
"In a sense, that's what we need to return to – being quite confident about being Morrisons and not worrying too much about the competition."
Higginson said that would include focusing on its fresh offer through its in-store butchers, fishmongers and bakers, while continuing to invest in price. He said that gave it a "solid platform" from which to recover.
Covenience 'not good enough'
That investment will come from closing its under-performing convenience stores. On the likelihood of Morrisons pulling out of the convenience market altogether, Higginson added: "Anything's possible, but I wouldn't highlight it as being a strong probability.
"Convenience is a good opportunity to grow across the market. We've not been in it that long and like many businesses where you start from scratch, there are some teething issues.
"At the moment, candidly, the performance of the stores is not good enough to throw a lot more money at it.
"We are pausing. We are proposing to close the stores that look to be at the weaker end of the spectrum and consolidate the stores that we've got that are trading okay.
"We need to learn what is our best location for our stores, what the best range is to put in them and what are the best services to offer in those convenience stores.
"Once we've got that right, we can start to press the accelerator again, but at the moment we are looking to concentrate on improving our supermarkets and concentrating our resources into that area."
'I'm off to the beach'
New chief executive David Potts will take the reins on Monday, but Higginson refused be drawn on any further details of his strategy other than to confirm his focus will be on "generating momentum" across its supermarket estate.
He joked that he would not be continuing as a hands-on 'executive chairman' alongside Potts because he was "off to the beach."
Higginson added: "We want David to have the time to get into the business, settle in, really understand the business, meet the people, get to know the team and then, a few months down the line, we might have something more to say.
"But you can guarantee he'll be in stores. He already has been."