Morrisons has boosted chief executive David Potts' pay package despite MPs calling for a ban on long-term incentive plans (LTIPs).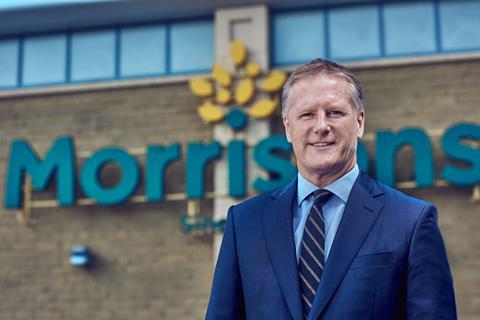 According to The Telegraph, the supermarket decided to increase Potts' LTIP following meetings with shareholders.
The grocery boss is now eligible to receive an LTIP of up to 300% base salary, beefed up from his previous 240%, meaning he could take home a maximum pay package of £5.3m.
In 2016, Potts earned £2.8m and waived a salary increase that was offered by the grocer's remuneration committee.
He is also eligible for a bonus of 200% of his £850,000 salary, but is required to defer half of this into Morrisons shares for three years.
Potts has racked up six consecutive quarters of growth for the supermarket, which has been revived since he took the helm in March 2015.
Chairman Andrew Higginson supported the LTIP boost and said the supermarket's recovery was "pertinent" to the supermarket's AGM resolutions.
"It is no coincidence that Morrisons' much-improved performance coincides with the appointment of David and his new senior team," Higginson said.
The Bradford-based company is also awarding £353,558 to former boss Dalton Philips as part of the 2014-2017 LTIP, owing to his "good leaver status" in 2015.
A report by the Business Select Committee last month declared that LTIPs should be outlawed from next year as part of an ongoing overhaul of corporate governance rules.