Morrisons boss David Potts has hailed the grocer's first half performance and said it "fired on all cylinders" around key events.
Potts pinpointed the impact of trading around important dates such as Valentine's Day and Easter as the catalyst for its growth in interim profits in sales.
Morrisons posted an 11% spike in underlying pre-tax profit to £157m during the six months to July 31 – its first rise in interim profits for four years.
Like-for-like sales advanced 1.4% across the half year, while the number of transactions jumped 3.7% as it won back shoppers from its rivals.
"We feel momentum is very, very important, but we've still got a lot of heavy lifting to do"

Chief executive of Morrisons, David Potts
Potts refused to get carried away by the figures and insisted Morrisons was still in the 'fix' phase of his three-stage 'fix, rebuild, grow' transformation plan.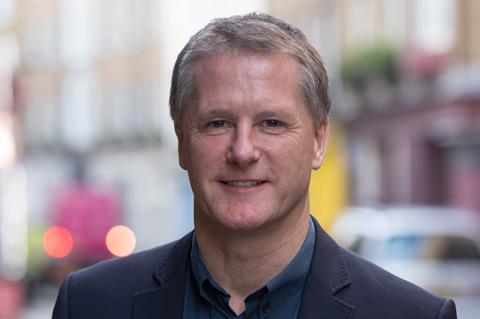 He did say: "At very critical times for consumers – for family gatherings, for their life and for themselves – we have fired on all cylinders around price, quality and choice ahead of Father's Day, Mother's Day, Valentine's and Easter.
"That's definitely helped energise the business."
Positive growth
Asked if Morrisons was now out of the 'fix' phase, geared around stabilising like-for-like sales and operating at a lower cost, Potts said: "We are in the foothills of our recovery. We are pleased to give the business a shot in the arm with a positive like-for-like in quarter two for the first time since 2011/12 – and supermarkets were positive, excluding online, which is symbolically important, I think.
"But I believe we are still very much in 'fix'. We've been able – by the efforts of our colleagues, who have played a blinder in the first half – to gain momentum in this phase of 'fix'.
"The supermarket business in Britain is all about momentum in the end. We feel momentum is very, very important, but we've still got a lot of heavy lifting to do."
As part of that "heavy lifting", Morrisons continues to roll out its 'Fresh Look' programme to modernise ageing stores and is pressing ahead with plans to bring more 'popular and useful services' into its larger supermarkets and car parks.
Potts said Morrisons was "talking to lots of people about lots of things", but has already penned a deal with shoe repair specialist Timpson, launched click-and-collect Doddle desks and started to roll out Amazon Lockers.
Potts also wants to further develop Morrisons's own-label proposition, with a relaunch of its 'The Best' premium range set for the coming weeks.
He said: "Our own brand is very important and gives us a runway, I think, for growth and popularity as we go up a notch in quality and down a notch in price."