Morrisons has kick-started its multichannel expansion by making its first move online.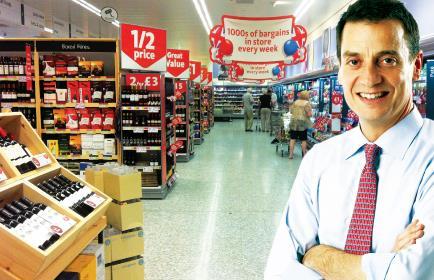 It is also building infrastructure for a push into convenience and is reaffirming its faith in the under-fire Fresh format.
The grocer, the only one of the big four supermarkets without an eponymous transactional website, will launch its first Morrisons-branded etail site later this year selling wine.
Morrisonscellar.com will sell bottles by the case and the intention is to grab a slice of a valuable market in which established players include Marks & Spencer, Waitrose, Tesco and specialist Majestic Wine.
The nationwide operation will run from Morrisons' Kiddicare business's distribution centre in Peterborough and will share the etailer's technology platform.
Wine, which Morrisons classes as non-food, is expected to be the first of a raft of general merchandise products the grocer will launch online.
Plans for a full online food offer remain unclear. It is expected to launch in 2013-14 but chief executive Dalton Philips has stated that the service will only launch if Morrisons can devise a profitable model.
To support the development of its M Local convenience business in London, Morrisons has acquired a distribution centre in Feltham. The grocer has set a target of having 100 covnenience stores in London.
The grocer revealed earlier this year it was to invest £100m in its convenience and online offer.
The Feltham facility has a large kitchen that will allow Morrisons to prepare food to serve its first M Local stores in the capital, where it has limited coverage generally. At present there are five M Locals in the Midlands and the North.
Philips has also set a new target for the Fresh format roll-out. It has revamped 48 stores, at a cost of £1.7m a shop, and will have overhauled 100 by the end of the year.
The format has been questioned by former chairman Sir Ken Morrison and City analysts who fear the grocer had moved too upmarket.
Ahead of Morrisons' interim results, Shore Capital analyst Clive Black said: "We harbour concerns that Fresh formats may be falling between two stools, disenfranchising core value-based customers with a higher-category fresh food offer that has, as yet, failed to entice more affluent ones."
Morrisons was expected to release subdued figures for the first half of the year as Retail Week went to press.
Nielsen data released earlier this week revealed Morrisons' market share dropped from 11.3% to 11%.