Morrisons has promoted Clare Grainger to the role of group HR director as boss David Potts continues to reshape his executive committee.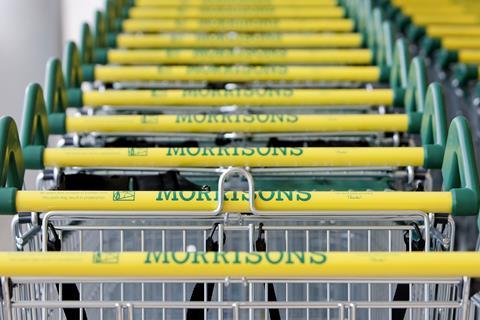 Clare Grainger handed Morrisons group HR director role on permanent basis
Boss Potts says she will "attract the best talent" to the grocer
Grainger is the third new executive board member to be appointed since May
Grainger has been at the supermarket giant since February 2009 when she joined as senior HR manager following five years at HBOS and 13 years at Asda.
She became central HR director in March 2012 and was promoted to the role of retail HR director this January.
Grainger had been serving as interim group retail director following the departure of Emily Lawson in June, but Morrisons has now revealed that she will take the position on a permanent basis from "early September."
Morrisons chief executive Potts said: "Clare is a hard-working and talented director who passionately represents our people at every level. She has done a great job of leading our stores and now her focus will move to ensuring we grow, develop and attract the best talent to support our turnaround."
Grainger's promotion means the grocer has now made three new appointments to its senior management team in the space of three months, following the arrivals of former Tesco and B&Q executive Darren Blackhurst as commercial director and ex-Tesco man Gary Mills as group retail director.
Clear out
The appointments came after Potts wielded the axe on his executive board in March, parting ways with five of the 12 directors that sat on the board in a bid to create a "leaner" senior team.
Group customer marketing and digital director Nick Collard, group retail director Martyn Fletcher and group property and strategy director Gordon Mowat were among the first swathe of top bosses to leave the retailer.
Group logistics director Neal Austin and convenience managing director Nigel Robertson also departed.
A sixth member of the board, supply chain and projects director Mark Harrison, also relinquished his seat on the board in March, but remains in his role.
Group trading and manufacturing director Casper Meijer became the seventh boss to leave the board when he exited the grocer in April.