Metro to split into separate wholesale food and consumer electronics businesses
Current group boss Olaf Koch to lead wholesale food specialist
Media Saturn chief executive Peter Haas to head up electronics business
German retail giant Metro has unveiled plans to split into two businesses in a bid to "accelerate growth" and increase its customer focus.
Metro Group, which employs around 230,000 staff across the globe, said its consumer electronics business would remain part of the existing company, while its wholesale and food business will be separately listed.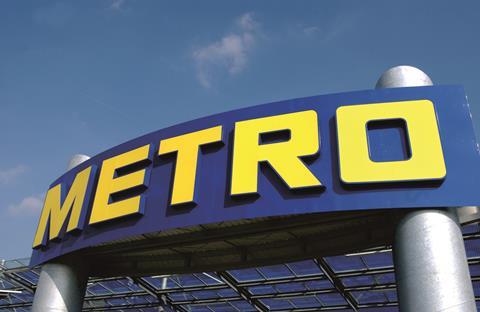 The wholesale food specialist group, which will contain the Metro, Makro and Real fascias, will be led by current group chief executive Olaf Koch under the proposals.
The electronics division will be made up primarily of Media Saturn and related companies. Media Saturn boss Peter Haas will become chief executive of this business.
Under the demerger plans, both businesses would be individually listed on the stock exchange, with separate management boards given full control over individual strategies and "their own distinct profile", Metro Group said.
A statement from Metro, which is the fourth largest retailer in Europe, said that the split would "further increase customer focus, accelerate growth of the businesses, simplify structures and improve time-to-market and operational excellence."
It added that the move would allow the two entities to "independently pursue acquisition and partnership strategies" in their bid for growth.
Independent future
Koch said: "Over the past years, we have successfully revitalised our core businesses while significantly strengthening our group balance sheet.
"Both our wholesale and food specialist business as well as our consumer electronics business have continued to commercially improve, are on a steady successful path and are best equipped for an independent future.
"Our shareholders would effectively own two well positioned market leaders, both of whom are increasingly focusing on their respective business areas and are generating more value for customers, employees and business partners."
Metro said its three anchor shareholders – Haniel, Schmidt-Ruthenbeck and Beisheim – had already indicated that they would support the demerger process.
Under the proposed split, which Metro is aiming to complete by the middle of 2017, shareholders would receive one share in the new company and one in the existing company for each share they currently hold.
Bernstein analyst Bruno Monteyne said: "We see this as a positive move for the stock. There were limited synergies between the two businesses and a conglomerate discount which can now unwind."