German retailer Metro Group has taken a stake in multichannel grocer Emmas Enkel and plans to expand the start-up's physical and online presence.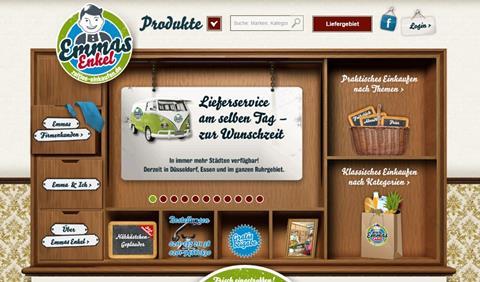 Metro Group has taken a 15% share in Emmas Enkel, which is based in Dusseldorf.
Emmas Enkel – which translates as 'Emma's grandchildren' – at present only operates two physical stores, in Düsseldorf and Essen, as well as an online grocery platform. The retailer has said that with the added investment from Metro it will seek to expand its reach throughout Germany and plans to open more neighbourhood stores.
Metro-owned Real is already a supplier to Emmas Enkel.
Chairman of Metro Group's management board and chief executive of Metro Cash & Carry Olaf Koch said: "We are pleased to move forward into the future together with Emmas Enkel. At the heart of the concept is the absolute proximity to the customer, and this is also what our sales lines are committed to. We will support this innovative young retail company as a partner in the opening of further locations in German city centres."
Emmas Enkel was founded in 2011 by entrepreneurs Sebastian Diehl and Benjamin Brüser as a hybrid between a corner shop format and an online retailer offering groceries, office supplies and pharmaceuticals.
Diehl said: "Our business model combining traditional and digital retail is extremely well received by the customers. Together with our new shareholder and our existing co-partners Andreas Bremke, Hartmut Ostrowski and Christian Busch, we plan to rapidly accelerate our expansion in Germany in the next few months".
Metro operates multiple retail brands including Makro and MediaMarkt, and has more than 2,200 stores in 31 markets.