McColl's finance chief Jonathan Miller has been unveiled as the c-store specialist's new boss and successor to James Lancaster.
As previously reported, Lancaster is stepping aside from the role of chief executive and will take over as non-executive chairman until April 2017.
Lancaster will hand the baton to Miller on April 1 following a "rigorous and extensive" search for his replacement.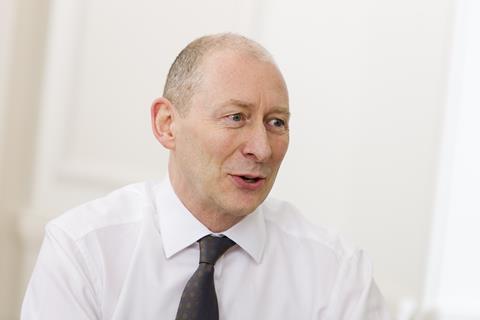 Miller joined McColl's in 1991 and has served as the retailer's chief financial officer since 2004. He has also led store development, human resources and IT during his 25 years with the business.
McColl's said Miller's "extensive knowledge" of the business and "deep understanding of convenience retail" helped land him the top job.
Miller said: "It is a great privilege to be appointed as chief executive of McColl's.
"I am looking forward to working with the many talented people across the company as we continue to grow our convenience presence in neighbourhoods across the UK."
Miller will be replaced as chief financial officer by Simon Fuller, whom McColl's poached from Tesco last October.
Fuller was initially drafted in as deputy chief financial officer following seven years at the supermarket giant. He previously held senior finance roles at BT and served as an audit manager at PricewaterhouseCoopers.
Separately, McColl's has appointed Angus Porter as a non-executive director to further strengthen its board.
Porter currently serves as chief executive of the Professional Cricketers Association, a role he will relinquish at the end of this month, and has previously held senior roles within Mars and BT.
Interim chairman Sharon Brown will revert to her non-exec roles as chairman of the audit committee and member of both the nomination and remuneration committees.
All of those changes will also take effect from April 1, McColl's said.