McColl's has signed an amended £85m revolving credit facility for two years as the convenience group continues to eye new stores.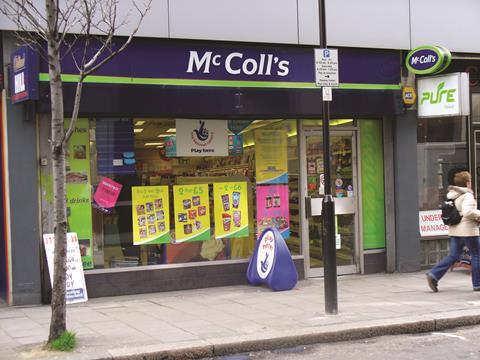 The retailer, which secured the arrangement with a syndicate of four banks, said the deal amends its existing £85m plus £15m accordion facilities, which were due to expire in July 2018.
The new arrangement will be in place until July 2020, with margins at a lower cost than the existing facility, the retailer said.
McColl's struck the deal with Barclays Bank, Royal Bank of Scotland, Santander UK and AIB Group.
McColl's chief executive James Lancaster said: "We are delighted to have extended our existing facilities which give us the medium-term funding security to execute our strategy with confidence. The continuing support of our banks reflects their confidence in the prospects of the group."
The convenience specialist, which floated on the London Stock Exchange last year, is currently trialling a Subway franchise in one of its petrol forecourt sites. It is also looking to acquire 60 stores per year.
In its interim results, McColl's said adjusted EBITDA increased 1.9% to £16.2m despite a 1.9% fall in like-for-likes during the 26 weeks to May 31.