M&S is to launch online grocery shopping, and will begin to trial the service this autumn.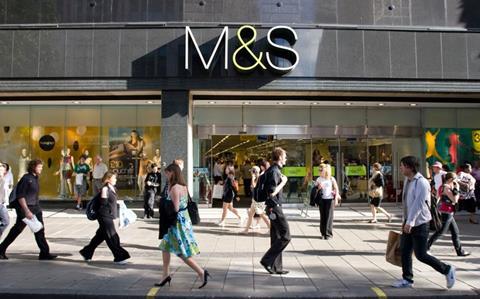 A team of executives are currently working on plans for the trial, according to The Guardian.
Such a launch would enable M&S to compete not only with other major grocers but also with smaller, more upmarket players such as Farm Drop and new threats like Amazon Fresh.
M&S already sells party food and alcohol online but has so far avoided selling groceries as customers' basket sizes have not typically been big enough to justify the logistical cost.
But, after years of being seen as a one-shop stop for picking up dinner after work, M&S has decided that it needs to enter the online marketplace.
Imminent move
Chief executive Steve Rowe said: "We continue to review food online carefully. It has not cost us anything over the last five years by not being online with food.
"Our customers haven't moved yet, but they will and we need to ensure that we are ready with the right response.
"There are unanswered questions over what this means for M&S and we have a team looking at this now with a view to undertaking a soft trial in the autumn."
He added: "The economics of food online are not straightforward and it is not something that we are going to rush into until we have substantial customer insight and a better understanding of what is right for M&S and right for our customers."
Rowe is also reviewing M&S's store estate. Last year he revealed plans to shut 30 UK stores and convert another 45 into food halls. Another 34 new food halls will open over the next six months.