Lidl has become the latest grocer to raise the price it pays for milk after admitting it was "increasingly concerned" about the dairy industry.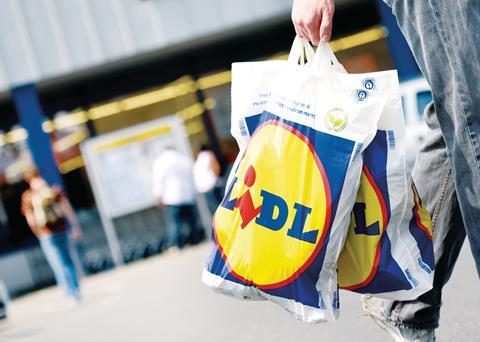 The discounter has joined Asda, Aldi and Morrisons who have all pledged to pay more to its milk suppliers during a remarkable 24 hours.
Lidl said it had been "closely monitoring" those developments and has now increased the minimum price it pays to its milk suppliers to 28p per litre from Monday.
The move brings it in line with fellow discounter Aldi and supermarket giant Asda. Both grocers have vowed to increase their minimum payments to 28p per litre of milk.
Morrisons had already introduced a new, more expensive brand of milk to help farmers and today revealed it would start to stock a new brand of cheese, while also increasing its minimum payment to dairy farmers to 26p per litre of milk.
The mass response from grocers follows a string of high-profile protests from farmers which included blockades at a Morrisons distribution centre and 'milk trolley challenges' at supermarkets across the UK.
Trolleys were filled with milk and either paid for at the tills and handed out for free to shoppers outside, or dumped at the checkouts. Farmers also herded cows through an Asda store as they ramped up the pressure on the grocers, who they claimed were treating them unfairly.
Fairness focus
A Lidl spokeswoman said: "Whilst Lidl UK always offers its customers unbeatable value, it does not believe in a market that is not fair to all businesses involved.
"We have been closely monitoring the challenges currently being faced by British dairy farmers and have become increasingly concerned about the sustainability of the industry as a result of volatile global market conditions."
Lidl UK buying director Paul Gibson added: "We are proud to have developed and maintained strong, long-standing relationships with all our dairy suppliers, many of whom we have worked with for over 15 years.
"Lidl UK will continue to champion the British farming industry both locally and abroad through our large volume of exports, which give consumers right across Europe the opportunity to enjoy fresh British produce."