Discounter Lidl has unveiled a new TV advertising campaign in a bid to "dispel the myth" that big brand products taste better than its goods.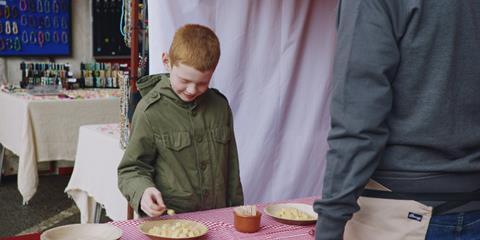 The advert, which is part of the grocer's 'Shop a Lidl Smarter campaign', shows members of the public taking part in a series of blind taste tests, comparing Lidl's products with competitor brands.
Participants are seen claiming that the branded products taste better, only for the tester to reveal that what they thought were branded foods were actually Lidl's.
The adverts, which have been created by TBWA\London, form part of a £20m marketing investment with promotion across print, digital, cinema, social, outdoor and in store.
Lidl boss Ronny Gottschlich said the campaign was aimed at "encouraging shoppers to let their taste buds guide them rather than be distracted by packaging and gimmicks."
He added: "Low price doesn't have to mean low quality, and our research conducted among 9,000 shoppers shows that the public agrees.
"We're really excited about this latest campaign as it allows the quality of our products to speak for themselves and brings to life our core principles of quality, range, provenance and, of course, value."
The campaign comes after a similar advert by discount rival Aldi made waves as one of the most memorable of 2014. The German grocer launched a series of adverts comparing prices rather than tastes of some of its products like cheese and tea with those of better-known brands.