New Waitrose boss Rob Collins gives Retail Week his first interview since taking charge of the grocer last year.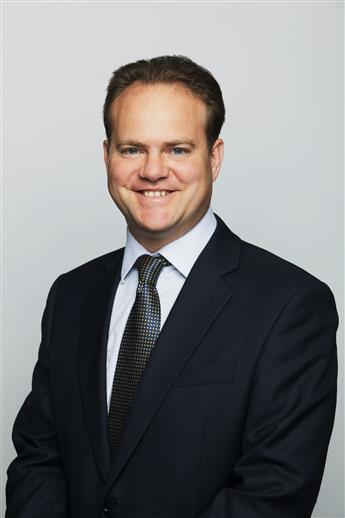 As if stepping into the accomplished shoes of Mark Price wasn't a big enough task, new Waitrose boss Rob Collins has faced challenges aplenty since taking charge.
After being handed the crown at the Queen's grocer last April, Collins' reign to date has already proved a turbulent one.
The implementation of the national living wag e, the business rates review and the fallout of the Brexit vote – including the plunging value of the pound and fragile consumer confidence – have created a rockier road than the Edinburgh University graduate would have wished for during his first year on the throne.
While the UK seemingly heads for an economic downturn, cool-headed Collins echoes the words of his former mentor Price, when asked how Waitrose will handle the trials and tribulations of the current macroeconomic landscape.
Writing in Retail Week back in March 2009, Price posed the question: "Just how does the Queens' grocer respond to an economic downturn?"
His answer? "No retailer can ever afford to stand still."
Collins has a similar response to the same question eight years on. "It's been a busy year, it's been a good year, but we can't stand still. We have to keep moving forward," he tells Retail Week.
"We've got to develop the business further and we've got to think differently about the future to make sure we continue to compete in an incredibly competitive marketplace.
"For any business, it's about saying: 'How do we make sure we have something that is really distinctive and different and respects the opposition we have in our market?'
"So the thing I constantly think about and dwell on, is 'where is there an opportunity for us to be different and to make Waitrose even more 'Waitrose'?'"
"Ultimately, we want customers to ask: 'Am I getting great value for money when I shop at Waitrose'?"

Rob Collins, Waitrose
Reinventing the store
The scene of Collins' first interview since being named managing director shows how he is grabbing such opportunities.
He strides assertively around Waitrose's rejuvenated Barbican store, waxing lyrical about the new look welcome desk, complete with colourful digital screens, a well-stocked sushi bar and modernised wine merchandising.
Collins points out that the role of the butcher and fishmonger counters have also evolved, creating "a halfway house between a service counter and a ready meal", by offering shoppers ready-to-bake foil trays filled with steaks, meatballs, pork medallions, tuna and salmon.
But Collins' enthusiasm for the reimagined store comes to the boil as he discusses what he dubs "the biggie" – The Kitchen.
The foodservice counter offers customers freshly cooked meals for breakfast, lunch and dinner, such as avocado on sourdough toast, salads and curries, all prepared by in-store chefs in an open kitchen.
"One of the big decisions I've made since I started [as managing director] has been redirecting investment into revamping stores, rather than opening new stores," Collins explains.
"This is a journey we started a while ago, but we are really turbo-charging it now.
"I talk about Waitrose 'being even more Waitrose' and what you see in this store, particularly with The Kitchen, really plays to that. It's all about creating something that is a convenient pleasure for people.
"When customers come into our shops, we have to ask: 'Does it meet all of their needs?' We are trying to anticipate what we think customers need.
"People are buying into the foodservice sector more and more, which is why it's grown so fast, so we have to respond to that."
Collins' climb up the Waitrose ladder
Collins joined the John Lewis Partnership as a graduate trainee in 1993, starting his career in the department store chain's Oxford Street flagship. He went on to manage branches in Aberdeen and Cribbs Causeway, Bristol.
Collins served as John Lewis' director of selling support from 2005 until 2007, when he made the switch to Waitrose as the grocer's ecommerce director.
After three years in charge of its online operation, Collins was promoted to the Waitrose board as personnel director.
In 2012, Collins became retail director and succeeded Mark Price as managing director in April 2016.
Cultural change
Collins suggests that, as a result of that shift in consumer trends, Waitrose is on a journey to not just change the role and layout of its shops, but the culture of the business as a whole.
Pulling up a chair at the store's coffee bar following a whistle stop tour of the shop floor, the John Lewis Partnership lifer discusses his vision for the upmarket grocer.
"I don't think we are about being a supermarket any longer. I think increasingly we are going to be a food and foodservice retailer," Collins states.
"What you see here is a business that, at its heart, is all about food and wine. What this store is saying is: 'Let's present that food and offer that food to you in a way that is reflecting the way in which you want to shop.'
"So for me, I don't think this is about reinventing the supermarket. Our ambition is to be the best foodservice retailer – that's what I'd like to be."
So what's next for Waitrose on its journey to achieve Collins' bold aim?
Playing his cards close to his chest, the father of three smiles and pauses for a swig of water, before joking: "Well, I'm never happy!
"We took the first steps into foodservice and what we're now doing is going after that in an even bolder way."

Rob Collins, Waitrose
"Our founder John Spedan Lewis talked about 'restless dissatisfaction', and that's probably how I'd sum things up at the moment. I'm really happy with progress, but I certainly feel there's more that we can do.
"My first year has really been about accelerating the momentum that we built under Mark.
"We took the first steps into foodservice and what we're now doing is going after that in an even bolder way," Collins says.
He also sees opportunities to work closer with stablemate John Lewis.
"Paula Nickolds and I are already working very closely together on lots of things where we see opportunities to connect the two businesses.
"From a customer perspective, I'm very keen to move forward with click and collect, for example.
"You saw it around Black Friday and Cyber Monday – we are a critically important part of that business, but equally, it is also driving a lot of footfall into our shops.
"The question is: where are there other opportunities like that which we can develop? That's exciting for partners and it's exciting for customers."
Challenges ahead
But despite oozing positivity when articulating his blueprint for the supermarket chain, keen sailor Collins – who, like Nickolds, began his Partnership career at John Lewis' Oxford Street branch – is the first to acknowledge that there will be some choppy waters ahead.
He admits it is "clearly uncertain" what will happen to shelf prices following sterling's nosedive, and concedes that Waitrose is "not immune from the impact" of the big four's ongoing revival.
Although Collins refuses to be drawn on specific targets for 2017, he has a clear idea of what would represent a strong year for Waitrose.
"Success for me would be continuing to build on the work we're doing here, revamping more of our shops to touch more of our customers," he says, turning to admire the store he is unashamedly proud of.
"Ultimately, we want customers to ask: 'Am I getting great value for money when I shop at Waitrose?'
"If the answer to that is 'yes', then we are winning."
Although the Partnership is yet to reveal its formal trading update, signs suggest that the upmarket grocer emerged as one of the winners over Christmas.
Total sales soared 31.1% in the seven days ending Christmas Eve – a notoriously frenetic week for food retailers.
To help cope with the sales rush, Collins himself was on the festive frontline, braving a 3.30am alarm to be at Waitrose's Coulsdon store at 5am, before accompanying the chain's delivery drivers on their morning rounds.
Other central staff swapped the grocer's Bracknell headquarters for what have become almost legendary "turkey runs" in Waitrose circles, going back and forth to the chillers to collect turkeys as they arrive at stores.
Family man
It epitomises the team ethic and sense of family togetherness Collins wants to continue across all areas of the retailer under his leadership, building on the principles of John Spedan Lewis.
His other family at home in Surrey – wife Fleur, 15-year-old twin boys and 13-year-old daughter – are equally supportive, but keep his feet firmly on the ground.
Collins chuckles as he recalls the moment he broke the news of his promotion to his wife.
"When this job was announced and I went home and told Fleur that's what I was going to be doing, she took one look at me and said: 'Don't think that's going to get you out of the washing up!'
"It's hilarious actually, because I've been at Waitrose since 2007, but since I got this job all three children have suddenly become Mastermind specialists on all things Waitrose.
"They ask me all these questions about why we don't stock certain things.
"What I then realised was that all their friends' parents were asking these questions. They are saying to my children: 'My dad wants to know about this'.
However, his children are helping bring new customers to the grocer.
"They spend their life convincing people to shop in Waitrose. My daughter comes home from school and says: 'My friend's going to give Waitrose a try now.' It's very sweet."
With both his Waitrose family and his real family firmly behind him – and an innovative vision for the grocer gradually becoming a reality – Collins is perfectly placed not just to follow Price's well-trodden path, but create a lane entirely of his own.
Behind the counter
Who is your biggest inspiration?
My three children. My perspective on life has changed considerably since they were born.
What was the last book you read?
The Attacker's Advantage by Ram Charan.
What was the last TV series you watched?
The Missing.
What was the last film you watched?
The Eagle Has Landed, which I watched at Christmas.
Who is your favourite band or artist?
Any song that makes the exercise bike feel easier!
What was your last purchase and where was it from?
Because it's one of my favourites, the chicken, ham hock and leek pie from the Waitrose 1 range.