Waitrose generated a sales rise of 4.2% to £124m last week as shoppers began to prepare for Christmas.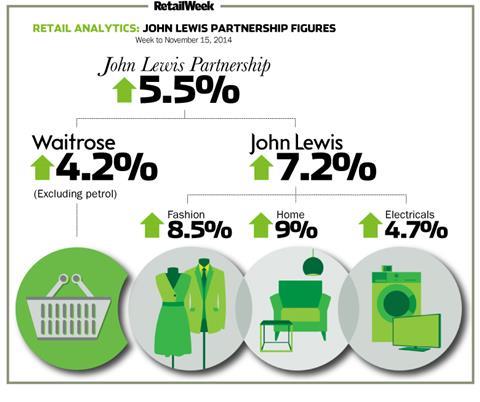 The retailer reported that sales of festive lines such as mincemeat, stationery such as cards and wrapping paper, and Christmas crackers climbed 60%, 12% and 15% respectively.
The week was up against a strong comparison last year when cold weather prompted consumers to stock up.
Waitrose finance director Tom Athron said the onset of colder weather this year helped sales of comfort food.
Sales of Charlie Bigham ready meals rose 160% in total and lasagne and moussaka were among the best-sellers, ahead by 278% and 493% respectively.
Hot meat pie sales climbed 50%.
Athron also reported: "Salisbury's new look Waitrose Food & Home store, featuring our first cookery school outside London, was also unveiled last week with sales exceeding all expectations."