Jan Dunning is feeling chipper. The Dutchman is in London to meet with institutions ahead of his Russian hypermarket chain Lenta's IPO, which it confirmed last week.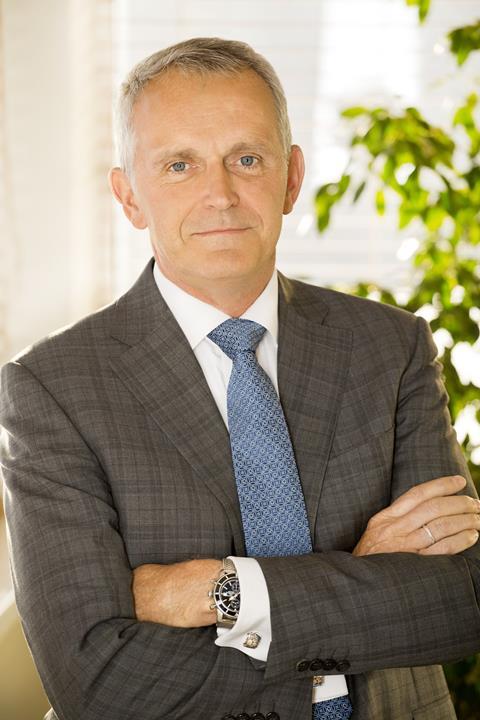 Lenta is to list on the London Stock Exchange followed by another quote in Moscow. The grocer intends to go public to enable it majority shareholders TPG, the EBRD and VTB Capital PE to partially monetise their investment in Lenta. It will join rivals including X5 in choosing London for its listing.
Lenta is the second biggest hypermarket group in Russia by sales behind Auchan. It has 77 hypermarkets, a figure Dunning intends to double by the end of 2016. Lenta also has 10 supermarkets in Moscow.
Dunning says there remains plenty of growth in the market. "The five major food retailers in Russia do not make up a 21% share of food retail. There is a huge, underserved country out there dominated by unorganised retail and open markets," he tells Retail Week.
This is an opportunity Lenta has grabbed with both hands, expanding across the country and achieving market-beating like-for-like growth for four years. It reported a 10% rise in like-for-likes in 2013. "Every opening day is chaos," laughs Dunning. "It's like we are opening Disneyland. When we open in places like Tomsk, Siberia, it's a city the size of Liverpool with 700,000 people who have never had a hypermarket."
However, that does not mean Dunning's task is easy. He faces a competitive market and a discerning public. "Russian consumers are aware of quality, they're used to reading the label carefully and are suspicious of products that have travelled long distances," he says.
The retailer also faces considerable challenges in tackling Russia's vast expanse. "We are talking about delivering the equivalent of London to Damascus so this really is a supply chain business," Dunning adds.
Dunning, who lives in Saint Petersburg where the retailer is headquartered, has drawn upon his experience in the sector to form his top team. Along with a raft of European talent, Dunning recruited former Tesco Ireland commercial director Jacqueline O'Neill, and Tony Page, now chief executive of The Original Factory Shop, worked alongside him for two years.
He has developed an encyclopedic knowledge of grocery in his 25 years in the industry, working in everything from operations and sales to marketing and finance. Dunning, who has two degrees, one in history and another in economics, cut his teeth at Aldi North for 10 years, before a spell with Dutch Metro Group subsidiary Lukas Klamer and latterly held roles at Metro in the Ukraine and Russia.
But his journey to the top was not plain sailing. A shareholder dispute over who should be chief executive led to a notorious incident in the retailer's car park in 2010 as rival bodyguards violently clashed and Dunning attempted to regain control of the situation.
"I took the liberty to call the shareholders and the majority supported me. It felt totally wrong and I had to fight my way back into the office," he says.
"It did not look nice and it was pictured like the Wild West. It's much more positive now."
The issue was resolved when main shareholders TPG and VTB bought a minority shareholder out of the business in 2011.
With morale lifted, Dunning says Lenta is well positioned and that, with food etail still underdeveloped in Russia and hypermarkets popular, the retailer does not face the over-spaced big-box conundrum distressing UK peers such as Tesco. He is confident that there's plenty of domestic growth left and international expansion is not on Lenta's agenda.
Away from the shopfloor, Dunning is a keen sportsman who plays tennis and swims.
He and members of the Dutch community in Saint Petersburg even took over a pub and turned it orange during Holland's run to the last World Cup final. He is also a big music fan and counts Lou Reed, Jimi Hendrix and Bruce 'The Boss' Springsteen among his most admired artists.
Dunning, like Springsteen, comes across as a boss who knows how to hit the right retail notes.