Frozen food retailer benefits as consumers change grocery spending habits.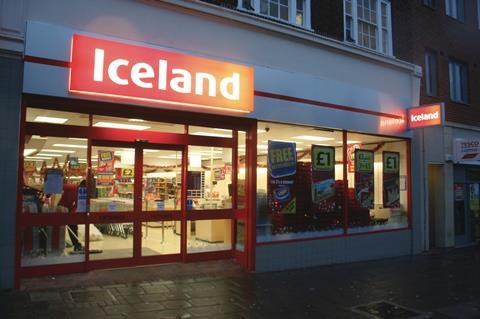 Profits at Iceland Foods rocketed 18.5% as chairman and chief executive Malcolm Walker defied the distractions of an arduous sale process to deliver a record performance last year.
In the year that he fronted a £1.55bn management buyout of the retailer, Walker led it to a £184.3m pre-tax profit .
Total sales rose 9.4% to £2.6bn while like-for-like sales were up 6% in the 53 weeks to March 30, buoyed by a shift among shoppers towards frozen food as they sought to keep spending under control and avoid waste. EBITDA increased 22.5% to £230.2m.
Walker said Iceland had achieved the "exceptional" performance by "not chasing short-term profit targets".
The performance was Iceland's seventh consecutive record set of results since Walker returned in 2005 to the business he founded in 1970.
However, Walker warned that like-for-likes had been "pretty flat" since year-end, hit by money-off vouchering by grocery rivals.
Walker told Retail Week: "Vouchering will have cost us in sales but they cannot keep it up forever. It's not the end of the world but it has taken some of the cream off the cake. I'm pleased I'm not chasing analysts' forecasts, I would never want to be a public company again."
Iceland has maintained its round-pound pricing approach, which Walker said chimed with customer sentiment.
The retailer opened 16 Iceland shops and five Cooltraders in the period, bringing its portfolio to 814. It will open 30 stores this year.
Walker said strong new product development has put Iceland in a good position. Last year it launched 230 new products and struck a product partnership with Greggs. Walker said Iceland's strategy will resolutely be "more of the same".
He said: "Our strategic priorities remain unchanged. The key benchmarks for Iceland will not be short-term performance but satisfying our customers by continuing to offer great value, maintaining the quality of our products, keeping up the pace of innovation and providing great service.
"We will also make our products available to more customers through continued expansion of our store network in the UK and by exploring opportunities for further development of our offer overseas, with the support of our new investors."
Asked how long he will head the retailer, 66-year-old Walker said: "I'll be here until I die."